8PM ✖ Bar ✖ Free ✖ 21+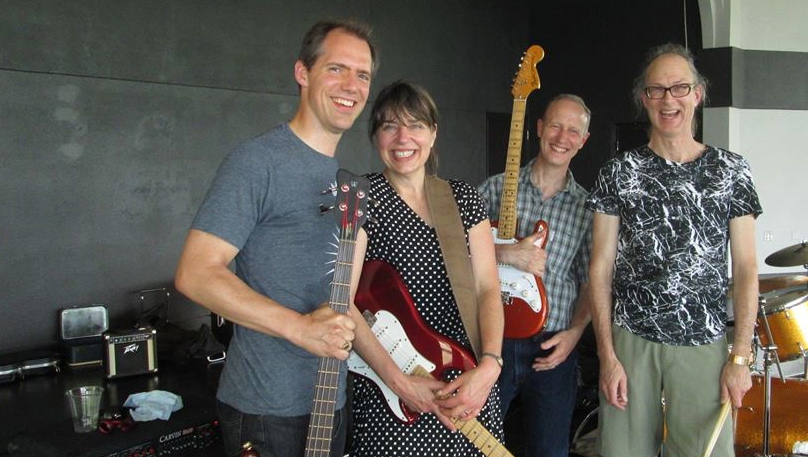 Once upon a time, a long time ago in a magical place called Minneapolis, The Zillionaires became a band. Wendy Smith (guitars and vocals) and Dave Drentlaw (drums and vocals) started the band with their friend Vicky Wiegand (bass) playing as a trio and with special guests and friends for a few years until Peter Nelson (guitar and vocals) joined the band.  Now Mike Legvold is part of the group, playing bass.
Voted Northfield Minnesota's Best Band of 2008, the playful and unpretentious Zillionaires bring great songs, moving vocals, and good musicianship to each show and play bars, basements, street dances, barn dances, theaters, farm fields, living rooms, front porches, restaurants, parks, parking lots, and parades in the Twin Cities, Greater Minnesota, and Western Wisconsin.
The band draws upon a history of roots, blues, country, rock, R and B, and other traditions, playing covers and original music.  Members of the group have been a part of many Minnesota bands, some of which you may have heard of and many of which you have not heard of like The Thistles, The Misanthropes, The Revelators, Chara Vari, The Rich Lewis Band, Wax Beans, The Lake Wobegon Brass Band, and Kwasa.  Combined with Wendy's compelling original music, a night with The Zillionaires covers a lot of musical territory.
The band has just released their first recording, "The Zillionaires Live at Flowers," a collection of tracks recorded by Ed Ackerson during a fast and furious live session with Wendy, Dave, Peter, and Joel Cooper.
"A groovy fab band"  "Delightful"  "Cool"