9PM ✖ Bar ✖ Free ✖ 21+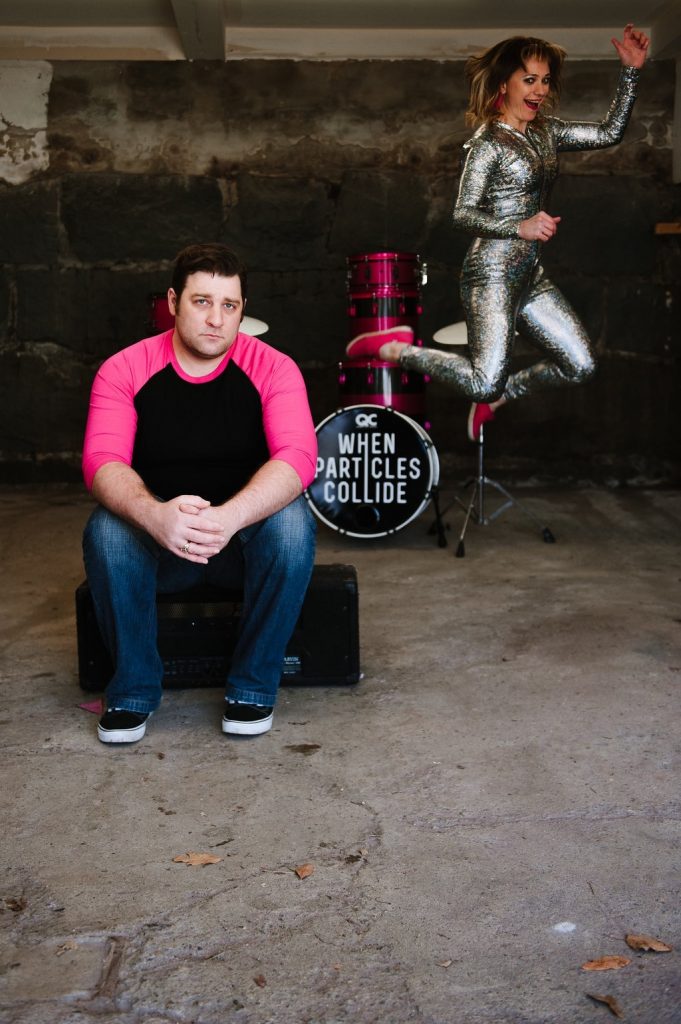 When Particles Collide: Bandcamp Facebook Twitter Instagram
Sasha and Chris met in Bangor Maine during a 2010 local production of Hedwig and the Angry Inch. Sasha was cast as a guitar playing Yitzhak and Chris played Schlatko, the band's drummer. Six months later the two were a band, and three years later the band became a marriage.
 Since forming in 2010, When Particles Collide has self-released seven sets of recordings: a six song demo (Mass to Energy), a four song EP (Making Enemies), a ten song full length (Pop!Pop!Bang!Bang!), a five song EP (EGO), a nine song full length (Photoelectric), a very personal six song EP (This Town) and their newest release ECOTONE.
 Sasha and Chris tour the US extensively and during 2012, 2013 and 2014 averaged between 70-95 shows per year. During the summer of 2014 they completed a marathon 8 week, coast to coast tour of the entire US.  March of 2015 found them playing 15 shows in 16 days and another 8 week summer tour taking them back to many of their favorite cities and their first trip to Alabama. All of their booking and promoting, like their recordings are 100% D.I.Y. keeping the American spirit of self-reliance, tenacity and resourcefulness alive and well.
The music of When Particles Collide includes Southern Rock choruses, New Wave a la Blondie vocals, lightning speed Green Day-esque drumming, classic Motown grooves and Queens of the Stone Age-style riffs — and yet somehow it all sounds like Chris and Sasha.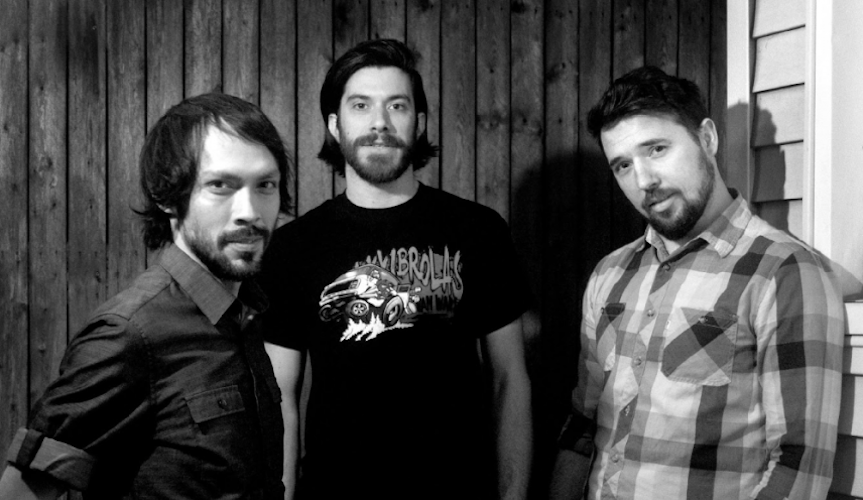 Mad Anthony: Bandcamp Facebook Twitter Instagram
The ferocious three pieces that make up Cincinnati's volatile rock n' roll unit, Mad Anthony, are driven and true. They have enough gumption to fill their big yellow van till it burst at the seams, and enough pride to carry themselves across North America to hundreds of shows year-in and year-out, grabbing headlining spots at North by Northeast, Midpoint Music Festival and Canadian Music Week, they're road worn and quality tested. Dropping 70,000 units of their single 'Bear Attack' in Classic Rock Magazine across Europe, placing songs in the PBS distributed documentary Roller Derby Queens, and regular rotation on college radio airwaves in the towns they infect; Mad Anthony is the RustBelt Revivalists that the next generation of Rock n' Roll needs.
Much has been said about us, but a review of our 2010 Midpoint Music Festival Showcase says it best:
"So what does Mad Anthony play exactly? From its volume and breakneck vigor, it's Punk, pure and simple, but there is so much more at work here. Vocalist/guitarist Ringo Jones is like Iggy Pop channeling the spirit of Mississippi John Hurt in a Dead Boys tribute, screaming until the veins in his neck stand out like bridge cable under his skin. When Jones and guitarist/vocalist Adam Flaig start trading riffs, there's a galloping rhythm that suggests Dave Alvin in his seminal Blasters days with a live power line down his trousers. And the rhythm section of power bassist Dave Markey and new drummer Marc Sherlock is thunder personified… If you see the name Mad Anthony on a telephone pole, get the information and get there. It will change you. "