7PM Doors ✖ Hall ✖ $10 ✖ 21+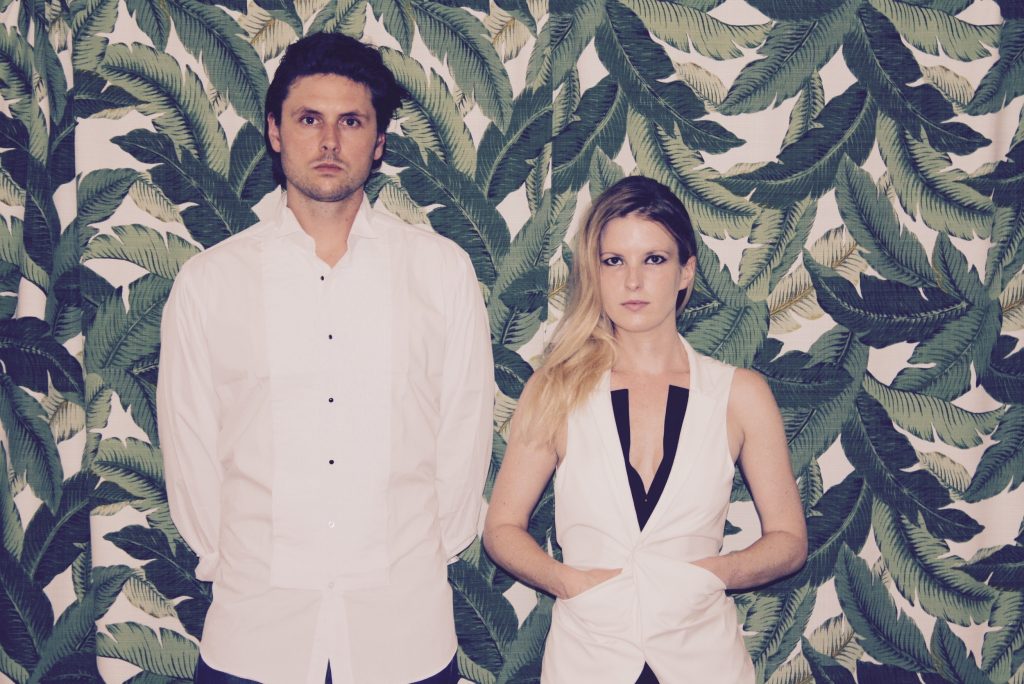 The Peach Kings are the cinematic garage rock duo of Paige Wood and Steven Dies, whose sexy and relatable songs are the soundtrack for their intimate love story. With a raw vibe and raucous stage presence often compared to The Kills and The White Stripes, the curated sound and aesthetic is a nod to classic cult movies and directors like Lynch, Tarantino, and Andersen. Embodying something unmistakably vintage, their inspiration includes, but is not limited to, PJ Harvey, Nancy Sinatra, The Cramps, Lou Reed, Lee Hazelwood, and Portishead, adding their own undercurrent of hip modernity through every last note.
The Peach Kings are well known in the Los Angeles indie music scene, headlining at infamous venues such as the Bootleg, Echo, Satellite, School Night at Bardot, Hotel Cafe, and the Roxy. Their celebrated and mostly independent EPs found traction on radio, online and on television, with placement on HBO series Boardwalk Empire and Shameless, as well as other series and movies. The band was hand-picked by Drew Barrymore for a V Magazine playlist amongst the likes of Warpaint, Mayer Hawthorne, The Drums, and Mac Miller. Visually, The Peach Kings have also garnered acclaim for their music videos, earning multiple Vimeo Staff Picks and hundreds of thousands of views on YouTube and Vimeo.
The Peach Kings first full-length record, to be released by Randm Records, represents the most distilled and complete vision of who they are and what they sound like. The humble, DIY bedroom-beginnings found on previous tracks, which earned them the admiration of their fans, have been honed and polished into a cohesive and kinetic soundscape fit for a king.
2/15/16