7PM ✖ Hall ✖ $7 ✖ 18+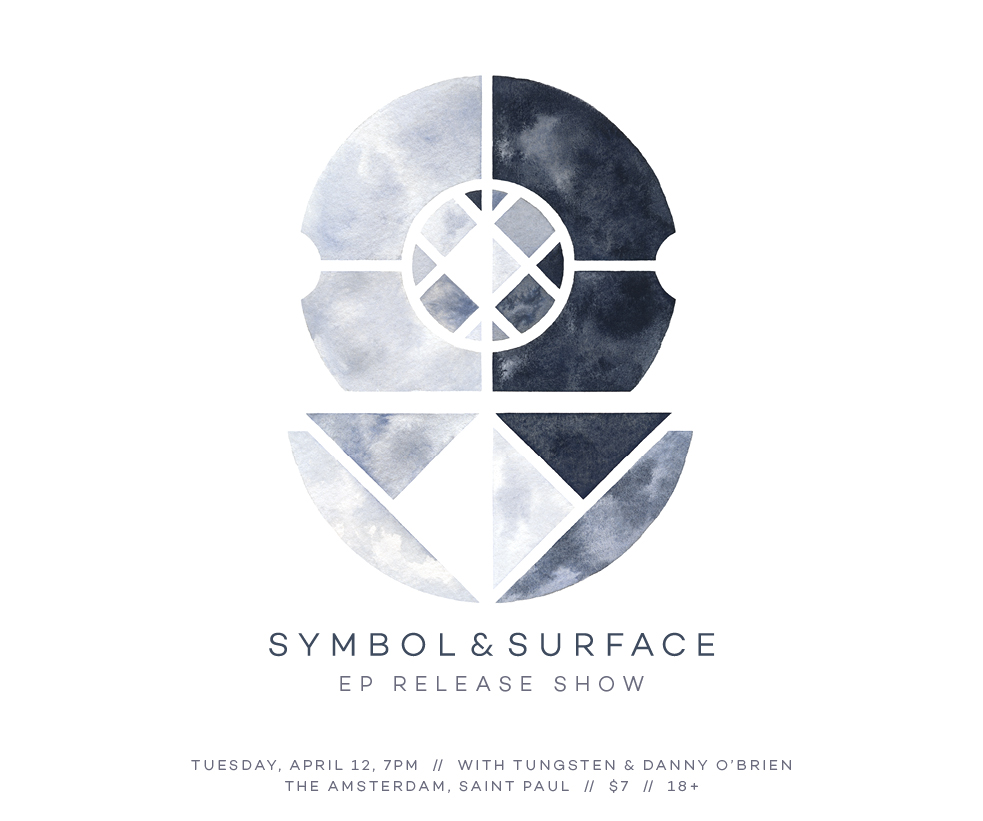 Brothers Brian and David Bauernfeind began their songwriting partnership sharing a childhood together, but it did not blossom until they both found themselves leaving home for the Twin Cities to attend college. It was here that their craft matured along with their personal lives, sped up through the addition of Stefan Kuhl (bass), Matt Decker (drums) and John Nielsen (guitar, vocals).
After self-releasing their aptly-named debut EP "Brothers" in late 2011, the band spent the next year at work on a follow-up – both writing and working odd-jobs in exchange for studio time. With the pieces in place, the guys entered the studio this past winter with good friend Aaron Ankrum at Aerial View Studio in Northeast Minneapolis. The result is "We are the Same," a record that is equal parts colloquial and an exploratory expression of love, loss and hope.
Mixing their acoustic roots with a full-band sound and stature, it's not hard to feel a sense of familiarity with Symbol & Surface. From their all-in-the-family beginnings, to their eventual expansion into a band of best friends, everything about the quintet makes you feel comfortable in all the right ways, yet anticipatory of what may come next.
Tungsten is a passion project between three seasoned Twin Cities musicians, Joe Clark, Jef Sundquist and Jeremy Hanson. Formed as a splinter project from Hildur Victoria in 2011, Clark and Hanson began performing improvised electronic sets under the name Tungsten. Sundquist later joined after Hildur Victoria had broken up, and they began performing as a rock group. Without any prior experience, Clark had taught himself to sing as not to compromise the dynamic of the trio. Building a sound between then and 2013, the group entered the studio to record their first EP "recorded" which was co-produced, engineered and mixed by Brett Bullion and mastered by Huntley Miller. After playing several shows regionally, they began recording the "Digital World" LP themselves in a makeshift basement studio on 4-track cassette tape. Each song was tracked in its own two hour session over the course of five months, with some songs having never been played as a full band until the day they were recorded. The tapes were then digitized and mixed by Brett Bullion, and mastered by Huntley Miller. Tungsten's sound lies somewhere between Jimi Hendrix, Neil Young and Fugazi, drawing heavy influence from masters of sound; Bjork, Tom Waits, Portishead and Brian Eno.
04/12/2016