7PM ✖ Hall ✖ Free ✖ AA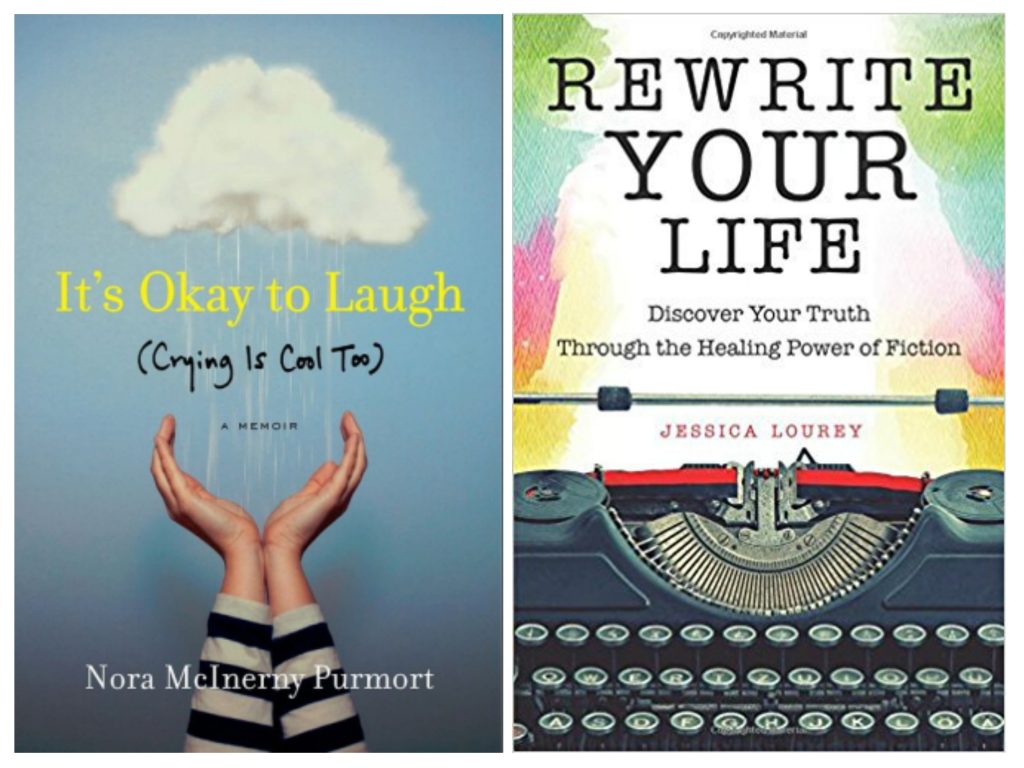 SubText Books is proud to host Nora McInerny and Jessica Lourey for a joint event at Amsterdam Bar and Hall! Join us on Thursday, May 18th at 7:00 PM (doors at 6:30 PM) for an evening full of laughter, inspiration, and books (and maybe tears too). Nora will read and discuss her memoir, "It's Okay to Laugh (Crying is Cool Too), and Jessica Lourey will read and discuss her new book, "Rewrite Your Life." Book signing to follow the conversation!
***This is a free event, but please RSVP here!***
Jess Lourey (rhymes with "dowry") is best known for her critically-acclaimed Murder-by-Month mysteries, which have earned multiple starred reviews from Library Journal and Booklist, the latter calling her writing "a splendid mix of humor and suspense." Jess also writes sword and sorcery fantasy, edge-of-your-seat YA adventure, and magical realism, literary fiction, and thrillers. She is a tenured professor of creative writing and sociology, a recipient of The Loft's Excellence in Teaching fellowship, a regular Psychology Today blogger, and a sought-after workshop leader and keynote speaker who delivered the 2016 "Rewrite Your Life" TEDx Talk. When not teaching, reading, leading novel-writing retreats, or hanging out with her family, you can find her dreaming of her next story. Her feminist thriller, SALEM'S CIPHER, hit stores September 2016, and REWRITE YOUR LIFE, which walks readers through the process of transforming personal experience into page-turning fiction, comes out May 2017.
Nora McInerny was voted Most Humorous by the Annunciation Catholic School Class of 1998. It was mostly downhill after that, but she did get to spend three glorious years married to Aaron Joseph Purmort (aka Spider-Man). Her work has appeared on TIME, Cosmopolitan.com, Elle.com, the Huffington Post, BuzzFeed, Slate, and in the Star Tribune. She lives in Minneapolis, Minnesota, with her son, Ralph. They really like it there.