8PM ✖ Bar ✖ Free ✖ 21+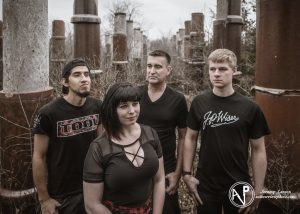 Stain the Mind is a combination between alternative and experimental rock or Alter-mental rock. We play all original songs ranging from romance – revenge – mental illness.
Stain the Mind consists of Stephanie Dawson, a visionary songwriter and vocalist, Gabo Blondel, a spectacular guitarist, Spencer Becker, killin' it on bass, and Tom Lyseng, a-rockin' beast on drums!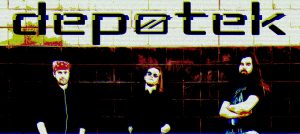 Hailing from the Twin Cities, depotek began in earnest as the brainchild of M. Wolf and Nick H. Initially a combination of their love of industrial dance music, heavy metal, and pop, depotek quickly evolved an aggressive, danceable style at once evocative but also wholly their own. After the addition of veteran local percussionist Devin Tomczik, depotek's sound became even more powerful and arresting, drawing upon Tomczik's experience in traditional and non-traditional tribal drumming to create genre-bending and distinct rhythms. Taking from so many diverse influences, depotek defies easy classification. Never quite metal, never quite pop, the band instead chose the broad label of "industrial" for their music, as this was the only adequate descriptor for their particular mixture of aggressive styles.
In August of 2018, depotek made their official recording debut with an EP entitled LINE OF SIGHT, entirely self-recorded and self-released. Complete with a blistering live performance, depotek aims to become a seminal force within the TC music scene first and foremost, with sights set on becoming a booming voice in their industrial and rock underground.