7PM Doors ✖ Hall ✖ $24 ADV/ $27 DOS ✖ 18+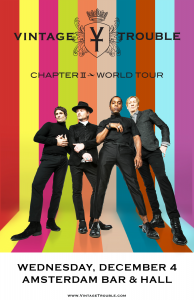 Combining swaggering rock, soulful blues, R&B grooves and pop ambition, Vintage Trouble have quietly become rock n' roll's best kept secret since 2010. The quartet – Ty Taylor (vocals), Nalle Colt (guitar), Rick Barrio Dill (bass) and Richard Danielson (drums) have logged 3,000 shows across 30 counties on tour with bands such as The Who, The Rolling Stones, AC/DC and Bon Jovi. They have also received acclaim from The New York Times, NPR, The Wall Street Journal and Rolling Stone.  
Vintage Trouble challenged themselves like never before on their 2018 EP, Chapter II. The band aimed to aimed to translate their stage spirit into a studio setting for the first time, resulting in the beginning of what might be their greatest chapter yet.
Hollis Brown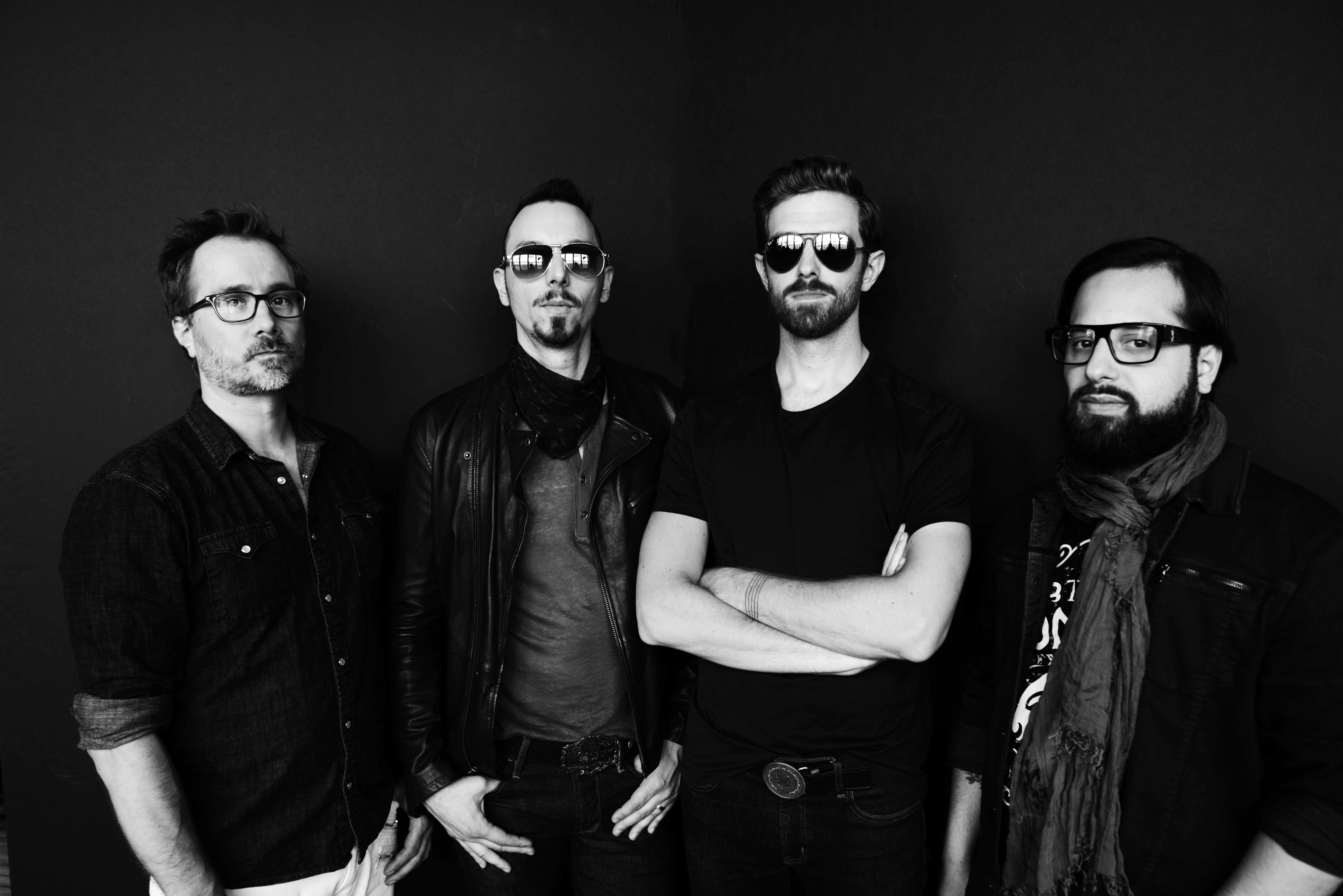 Hollis Brown is an American Rock 'n' Roll band. Named after a Bob Dylan song ("The Ballad of Hollis Brown"), the band was formed by Queens-natives and songwriters Mike Montali (lead vocals/guitar) and Jonathan Bonilla (lead guitar). Both 2nd-generation immigrants (Italian-American and Puerto Rican-American, respectively), they soon found their musical brethren across America, recruiting Andrew Zehnal (drums) from Cleveland, and Adam Bock (keyboard/vocals) from St. Louis. 
Hollis Brown's latest single "Run Right To You" was released on 7" vinyl in October 2016 on Velvet Elk/One Little Indian records. Their song "Steady Ground" is a featured exclusive on Amazon's playlist Amazon Acoustics. The band's vinyl EP, Cluster of Pearls (Alive Naturalsound Records), was chosen as one of the 300 select releases throughout the world for Record Store Day 2016. Pressed on Starburst Vinyl, the record is limited to 800 copies and features four previously unreleased tracks and two songs released on vinyl for the first time. It was released digitally on iTunes in August 2016. Cluster of Pearls follows up the 2015 release of Hollis Brown's third album 3 Shots (Jullian Records/RED), featuring the Bo Diddley collaboration "Rain Dance," and the duet "Highway 1" with acclaimed alt-country songstress Nikki Lane. 
The independent act has achieved a significant amount of success since their formation in 2009. They released their debut album Ride On The Train on Alive Naturalsound in 2013 (produced by Adam Landry), garnering song and video premieres from Rolling Stone, Paste, and American Songwriter, along with music placements in the worldwide trailer for the Michael Keaton film "The Founder," the Willem Dafoe/Matt Dillon film "Bad Country," Direct TV's "Kingdom"; Showtime's "Shameless," MTV's "Real World," and an online ad campaign for Abercrombie & Fitch. 
Following a Lou Reed tribute concert in NYC, Alive Naturalsound asked the band to record a tribute to the Velvet Underground's classic album Loaded, as a limited-edition vinyl release for Record Store Day 2014. Hollis Brown Gets Loaded took on a life of its own, with airplay on influential radio stations, resulting in a full CD & digital release. 
The band has toured extensively in America and Europe, headlining and supporting such bands as The Counting Crows, Citizen Cope, The Zombies, Jackie Greene, Heartless Bastards, Rich Robinson of Black Crowes, and Jesse Malin, and building an impressive fan base on both continents.