8PM Doors ✖ Hall ✖ $10 ADV ✖ $12 DOS ✖ 21+
Purchase Tickets Here!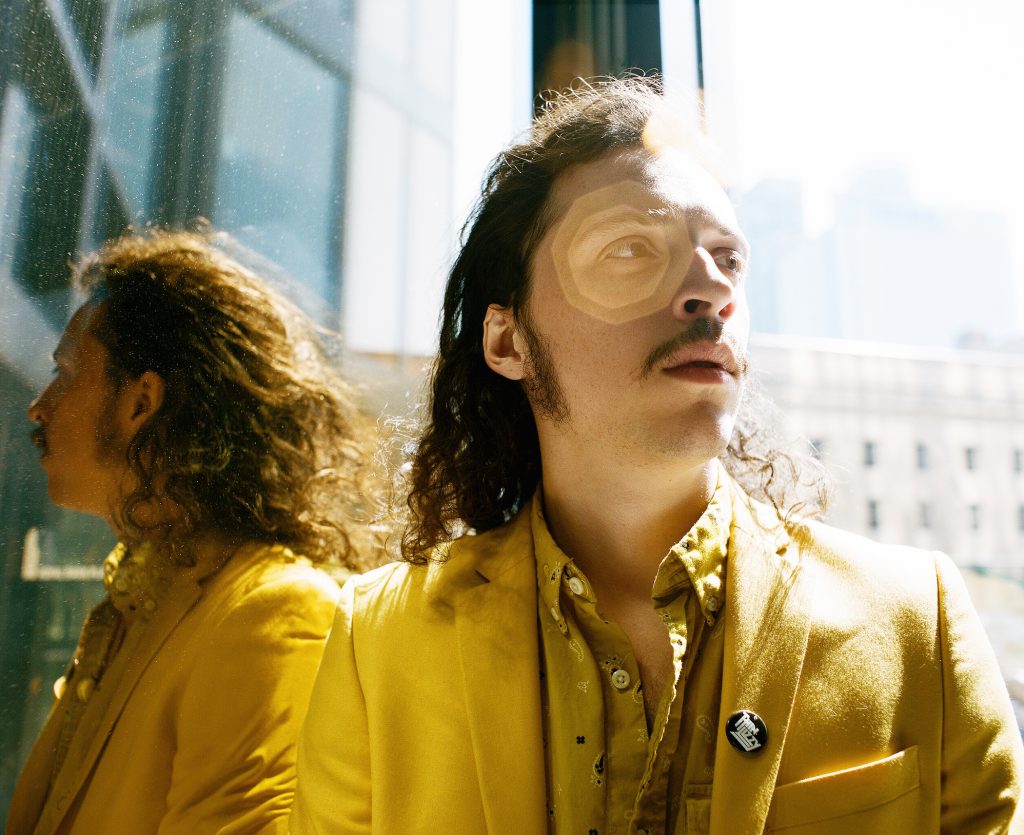 Thank You For Stickin' With Twig is the latest long-playing album from the artist known to the world (or at least to his mother) as Slim Twig. Coming out August 7, 2015 on DFA, you may be surprised to know that it represents the fifth album by the Toronto based songwriter / producer. Twig has released these previous records among a swath of EP's, singles and one-offs, displaying in the process a complete disregard for genre or consistency. The evolution from Contempt!, his sample-stained 2009 debut, through to A Hound At The Hem, his symphonic tribute album to Nabokov's Lolita (reissued by DFA in 2014), is not entirely linear, although intriguing all the same. One can see why he extends a gratuity to those listeners who've stuck around.
In what form then, do we now find the twenty-six-year old, self-proclaimed 'wah wah master'? His record reissued last year was completed in 2011. So one might reasonably ask, what has Twig done since? After producing two albums for U.S. Girls (U.S. Girls on Kraak in 2011, Gem in 2012), and scoring two films (Sight Unseen & We Come As Friends (winner of a Special Jury Award at Sundance, among numerous other accolades), Twig found himself in 2013 at a creative impasse re: his own songwriting. He had been through full band incarnations live and on record. They featured a cast of Toronto heavies (members of Zacht Automaat, etc…). He briefly performed Slim Twig sets as a duo, featuring multimedia artist and musician, Meg Remy (U.S. Girls). They performed sets that combined versions of Twig's released songs with freely structured improvisations, samples, and brightly melodic, synth textures. Something in this combination of the pop-minded and the cerebrally-produced has rubbed off on the recordings found on Twig's latest.
Thank You For Stickin' With Twig is to date the most sonically immersive album in Twig's discography. Where some records have focused explicitly on sample-based songwriting, while others have been completely live-recorded, the new album arrives at a perfectly produced fusion of fidelities. Twig flirts here with a variety of vibes, most often opting for a three dimensional approach whereby a warped tape aura is overlaid with colourful, laser-cut keyboard and guitar melodies. A fetishization of analogue texture is married to a digital approach. All the while, we find Twig irreverently raiding classic rock of its symbolism, sexuality, and social ambition for ulterior subversions.
The aim is somewhat clearer now. Slim Twig's latest modulation of voice is to re-contextualize an era of ambition in produced rock music, dislodging the hackneyed and clichéd in the process. Sonically and politically, his aim is to be a rock n' roll subversive in an era where that claim should rightfully be made by luddite cave-people. Context is everything, and Twig's gift may be in zeroing in on that. As of now, he's sized up rock n' roll, and determined it seems as good as any other vessel to commandeer for his creative impulse. Power to him. Rock may be dumb as a stone, but even so, now and then it's smart to be dumb.
9/19/15