8PM ✖ Bar ✖ Free ✖ 21+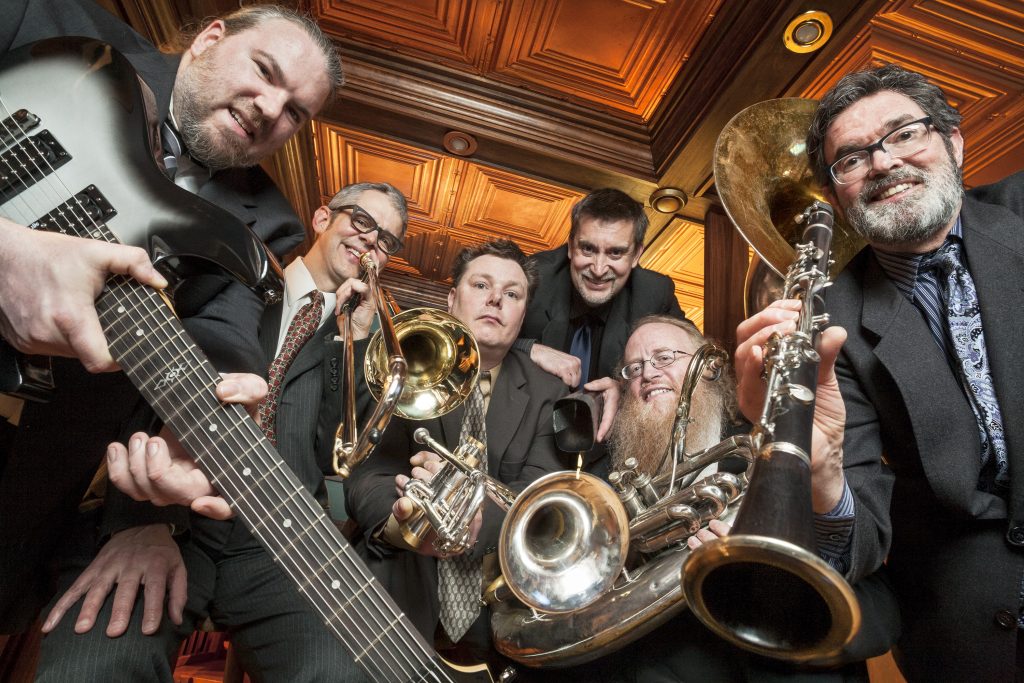 www.facebook.com/SelbyAvenueSyncopaters
When the horns start wailing, the rhythm continues sailing.
Charting a musical course with complex, yet simple force.
The Selby Avenue Syncopaters perform early jazz and blues known as Dixieland, hot, and traditional jazz from World War I through the 1920s and 1930s and into World War II.  Enjoy the music of the Original Dixieland Jazz Band, the New Orleans Rhythm Kings, Jelly Roll Morton, King Oliver, Ma Rainey, the Louisiana Five, Kid Ory, Jimmy McPartland, and many more.