6PM Doors ✖ Hall ✖ GA: $75 until August 15th; $85 until September 12th; $95 at door✖ 21+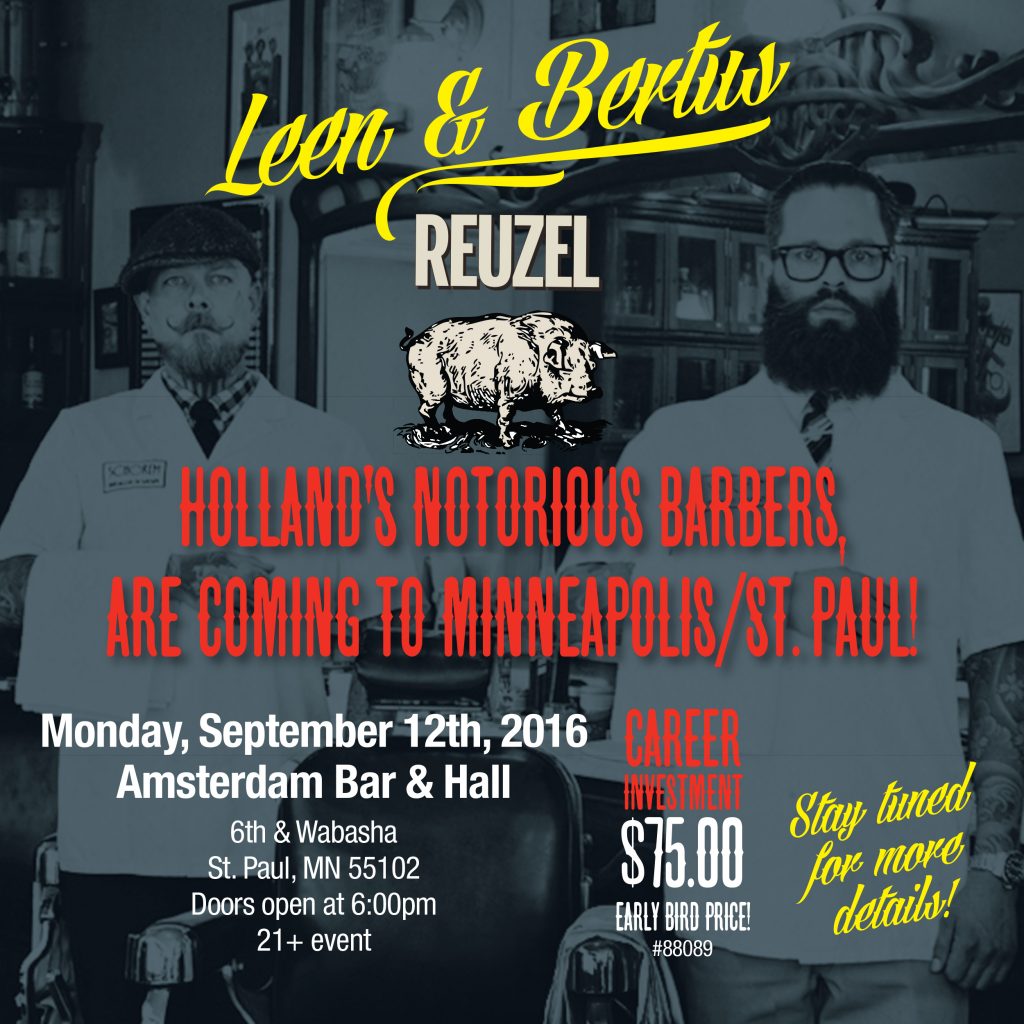 SCHOREM BARBERS "WHISKEY TOUR 2016"
The original Rotterdam scumbags Leen & Bertus, AKA Schorem Barbers are coming for their Fall US Tour! Presented by National Salon Resources and Reuzel, September 12th the notorious duo will raise heck, cut hair and talk about their famous littler barbershop.
Whether you're in the trade or simply appreciate the finer side of barbering & cutting, The Whiskey Tour 2016 provides plenty of opportunity to absorb the bad boy barber experience with the Schorem Live Hair Show, with up to.
6+ models on stage, featuring the famous Reuzel cuts.