9PM ✖ Bar ✖ Free ✖ 21+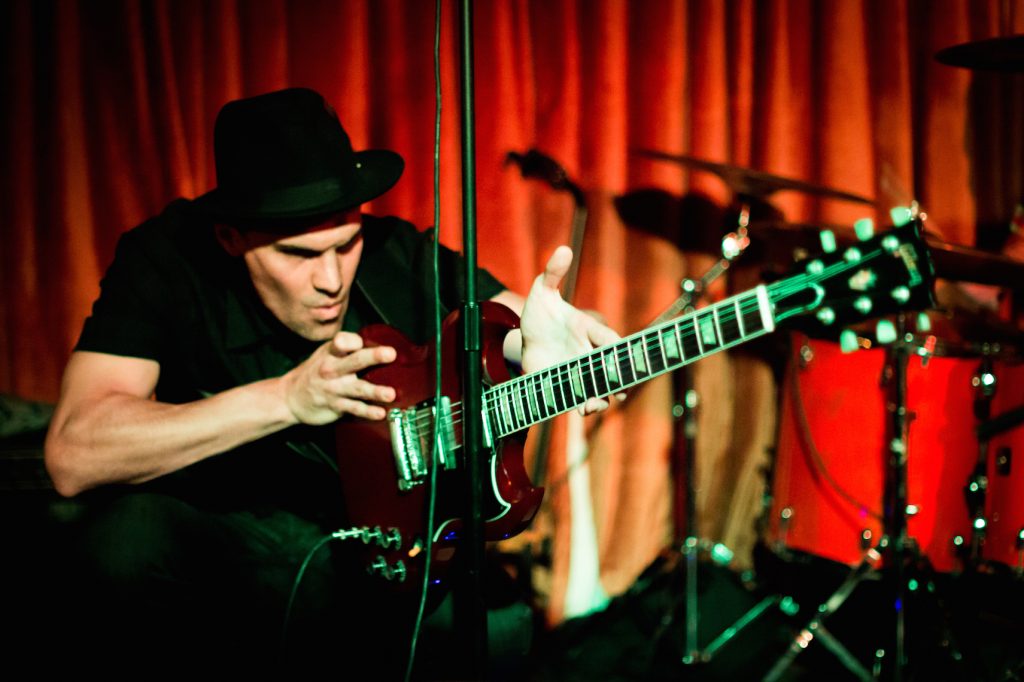 In 2011 Sam Pace moved to Austin, TX, a place where he knew no one and had never been before.
Having just released his debut album, "Let the Big Dog Eat", Pace sought a band to lead and stake to claim.
After 2 months in Austin, Pace met two young musicians named Jake Causey and Patrick Sanderson. With Causey on drums and Sanderson on bass, the three got down to work immediately and formed the band which would later be called: Sam Pace and the Gilded Grit.
In the summer of 2012, Pace and the Grit released their debut album, "The Feelin'". Shortly after they embarked on a national tour that took them all over the eastern and middle parts of the United States.
"We play Rock n' Roll smooth and dirty, Soul music mean, and we're not afraid to get a little weird," says Pace.
After Causey left the band, Seth Fasske took over as drummer and the Grit began their relentless performance schedule.
In an 18 month span the band played over 225 shows and embarked on a month-long national tour that spanned all the way from New York City to the Rocky Mountains.
By December of 2013, the Grit were at Groovemaster Studios in Chicago, working with the highly experienced Chris Kress as their producer for hire. There they cut their third and most ambitious album to date: "Rapture".
"Rapture" was released in July 2014 to rave reviews.  Two weeks after the release of the album the band spent a month touring the U.S. West Coast and Mountain Regions, including Arizona, California, Oregon, Washington, Colorado and New Mexico.
SP and the Double G are regulars around Austin and tour throughout the year.  Their next album is scheduled for 2016.
Buy their albums. See 'em live. Spread the word.
7/28/15