7PM ✖ Hall ✖ Free ✖ 21+

***RSVP required. Admission is granted on a first come, first serve basis until capacity is reached.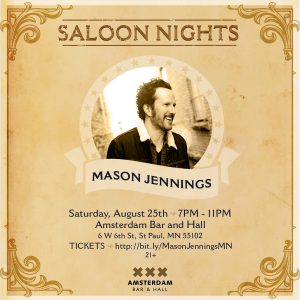 I'm a private person but feel the need to talk about a few things that have happened in my life recently.
I was struggling for many years in my personal life. I was struggling with severe anxiety and then developed agoraphobia which made it hard for me to leave the house let alone tour and play live.
I decided I wanted to heal and took a hard look at a lot of things in my life. I made some changes and got honest with myself. I got divorced. I started eating better and got more regular with my yoga practice. I recommitted to my sobriety.
Things got better. Like, way better. I am healing and recovering from agoraphobia. I reconnected with my spirituality and with the healing power of creativity. I started living more authentically in all areas of my life.
During this time I met an amazing, inspiring woman, Josie, who I feel like I've known forever. It's a connection like I've never experienced. We fell deeply in love and recently got married.
I just wrote and recorded an album of new songs. The album was made in a barn studio in Eau Claire, Wisconsin. I got some help from my friends The Pines. It is called Songs From When We Met and will be released on May 11th. It's a love record, a record about healing, and I hope it brings hope and joy to those who listen.
Thank you for your support.
—Mason