8PM Doors ✖ Hall ✖ $10 ✖ 18+
Purchase your tickets in advance!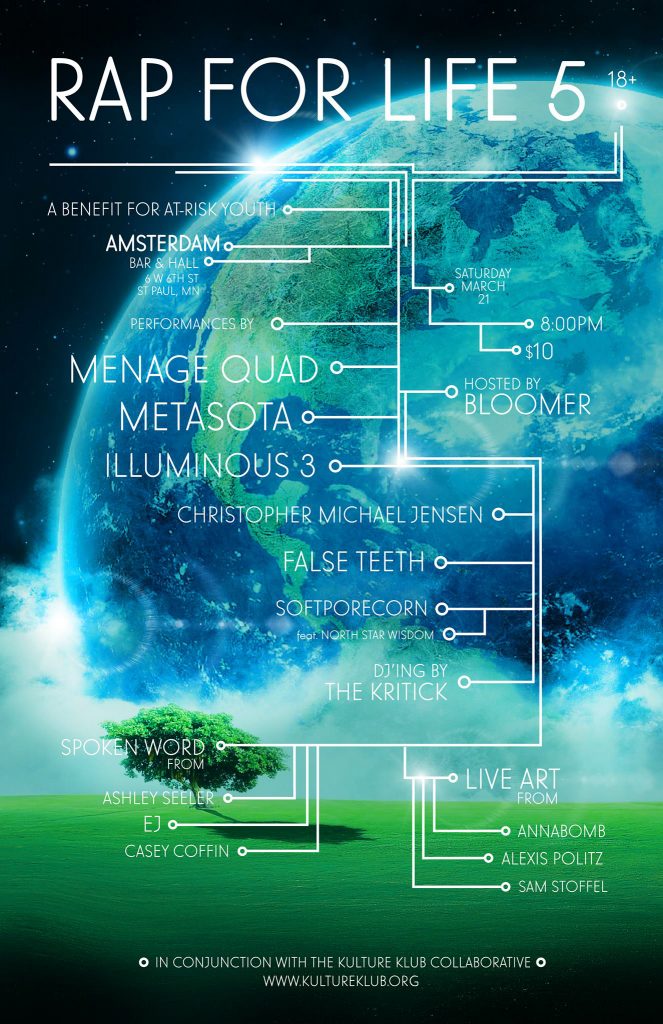 Christopher Michael Jensen and Ashley Seeler are proud to present the fifth installment of their Rap For Life series, this time helping at-risk youth. Funds raised will benefit the Kulture Club Collaborative. This Twin Cities-based organization aids in empowering homeless youth by connecting them with the arts and helping them express themselves positively in the community. 50% of the proceeds will be donated to the organization to help them in continuing to do this important work.
Performances by…
Ménage Quad
Metasota
Illuminous 3
Christopher Michael Jensen
False Teeth
Softporecorn featuring North Star Wisdom
Hosted by…
Bloomer
DJ'ing by…
The Kritick
Spoken word by…
Ashley Seeler
EJ
Casey Coffin
Live art by…
AnnaBOMB
Alexis Politz
Sam Stoffel
3/21/15