8:30PM Doors ✖ Hall ✖ $8ADV/$10DOS ✖ 18+

Canceled Due to Visa Issues.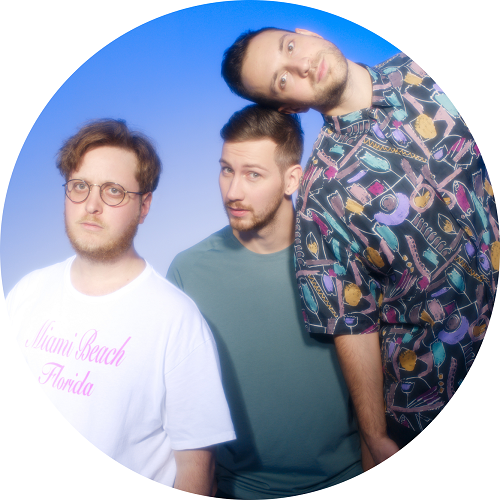 Pompeya
 is a Moscow band that draws from '70s disco, '80s New Wave, and '90s indie rock to create unabashed pop music. Their debut LP 'Tropical' and follow up EP 'Foursome' earned the band significant popularity in their home country of Russia, "energetically introducing Moscow's youth to electronic indie culture" remarks Los Angeles radio station KCRW. The two releases were reissued in November 2013 by US label No Shame as one "supreme debut into the celestial world that is Pompeya," according to MTV Hive. The US reissue was coupled a remix LP featuring 
Fred Falke
, 
Jimmy Edgar
, Psychemagik, and Felix da Housecat, to name a few.
Following an extensive US tour and SXSW debut , the group announced their new EP 'Night', released in June of 2014. Co-Produced by Brian McTear, of Local Natives and War on Drugs fame, Spin Magazine remarked the release "add[s] a mellow freshness to Pompeya's brand of upbeat, frisky disco." The success of this creative marriage led to the two working together on a much-anticipated follow up LP, which was released by Mishu Records in 2015.
After a long run of shows, internationally and in the U.S, the band had decided to change up their normal process of writing and producing for their new material. They moved to their dreamland of Los Angeles, where they have been inspired since their first visit. They got in the studio with legendary producer, Fred Falke to work on a few new songs. Falke has laid down production work for a diverse list of notable artists including Hot Chip, Ellie Goulding and Lana Del Rey, Their newest release, a brand new Domino EP, is set for July 14 via Mishu Records. Laden with upbeat grooves, intense guitar riffs, and a heated guitar solo, "Domino" is a track that finds itself at the divine intersection of funk, pop, and unabashed rock 'n roll. They are set to tour the U.S in the end of '17 summer.
As the band continues to make new music and create a new life in Los Angeles, they're hard at work writing for a new album, inspired by their true motivation… 80's music, beaches & western culture.
Dance Assault : With a sound that "would have made it perfectly at home on the radio in 1983", Dance Assault is a Minneapolis-based electro-pop group blending equal parts synth-pop & funk. The group originated as a one-man project, but has since evolved into a 3-piece band whose songs are entirely written and produced by their front man, Carson, who also plays synthesizers and sings lead vocals in the group. Dance Assault released their first full-length album in the Summer of 2015, and is preparing to release an EP in January or 2017.