5:30PM Doors ✖ Hall Stage ✖ $10 general public / $5 students with valid ID ✖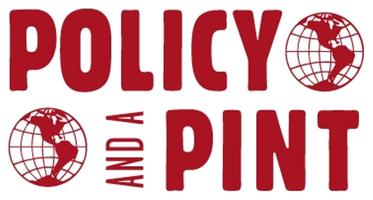 As baby boomers reach retirement and beyond, younger generations will need to think about the care of their aging parents. At our next Policy and a Pint® program, "How are we taking care of Mom?" we will look at how changing demographics are shaping the way we think about aging in the 21st century. We'll discuss how ill-prepared we are as a society in taking care of those who are rendered dependent by age or circumstance, why that happened, and what needs to change it. We'll also look at the issues people in their 30s and 40s should be thinking about — from "the talk" with mom and dad, to finances, to housing and care options, to transportation challenges, to blended family obligations, to the process of being deliberate about how we want to live during our own golden years.
Join the us and 89.3 The Current for a Policy and a Pint® at the Amsterdam Bar & Hall in Downtown St. Paul.
Funded by Target, Policy and a Pint® is an event series cosponsored by the Citizens League and 89.3 The Current that engages people in important conversations about public policy in Minnesota.
---
Guest Bios:
Mike Erlandson, Principal, Aurora Strategic Advisors
Aurora is a big picture public affairs, government relations and communications firm.  Positions prior to joining Aurora include: Vice President of Corporate Communications and Public Affairs and Vice President of Government Affairs at SUPERVALU (2007-2013) where he also chaired their federal political action committee and helped lead corporate social responsibility; Chief of Staff to U.S. Congressman Martin Sabo (1993-2006); Member of the Bi-Partisan Policy Center's National Transportation Project (2008-2011); State Chair of Minnesota's Democratic Party (1999-2005). Mike ran for Congress (2006) finishing second in a multi-candidate primary and was elected to the Advisory Neighborhood Commission in Washington, D.C. (1991-94).  He has appeared on a number of local television and radio shows as a commentator and analyst and on national television and radio shows including: NBC's Today Show, Hardball, ABC's This Week with George Stephanopoulos, CNN, C-SPAN, and NPR. He graduated from St. John's University and Harvard's Kennedy School Program for Senior Managers in Government.
Cullen Sheehan, State Government Affairs, Lockridge Grindal Nauen
Cullen Sheehan represents clients before the Minnesota legislature on a variety of commerce, housing, education, and transportation issues. He is widely known in Minnesota and at the State Capitol for his ability to work with diverse coalitions and stakeholders to accomplish clients' goals. Prior to joining LGN, Cullen served in numerous capacities at the highest levels of politics and government. He served as Chief of Staff to the Minnesota Senate Republican Caucus and was instrumental in leading them to their first majority in 38 years. In addition, he served as a senior advisor to United States Senator Norm Coleman, and was Coleman's campaign manager in one of the most expensive and closest Senate races in Minnesota history. Cullen has developed extensive national networks through his work in Republican politics. Notably, he was the Midwest Regional Political Director for the Republican National Committee and served as the Executive Director of the Republican Party of Iowa. Additionally, he has served in senior roles on numerous U.S. senatorial, congressional and gubernatorial campaigns. Cullen is a graduate of Saint Mary's University in Winona, Minnesota, where he earned a Bachelor of Arts degree in Political Science and minored in Public Administration. He serves on the Board of Directors for Spare Key, a Minnesota-based nonprofit dedicated to helping parents with seriously ill children remain part of their son or daughter's care team by providing housing grant assistance. Once a month he performs as lead singer with his part-time band, "The Most Interesting Band in the World."
11/18/14