7PM Doors ✖ Hall ✖ $20 ADV/$20 GA ✖ 21+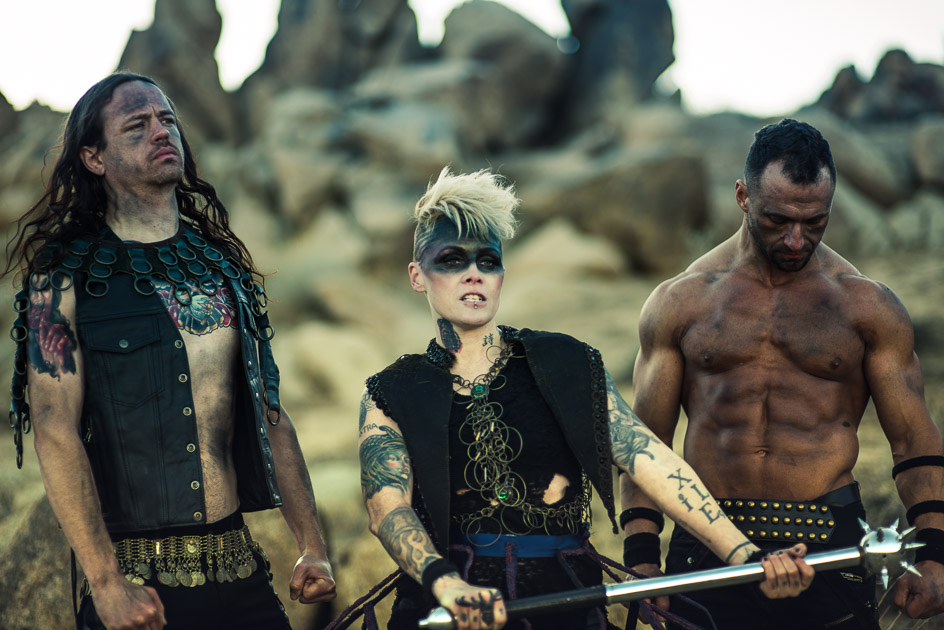 OTEP is an explosion of inspiration and motivation, empowered by their dedication to the arts, being a voice for the voiceless and fighting injustice.
Originally discovered by Jack and Sharon Osbourne in Los Angeles, OTEP was offered to play Ozzfest as an unsigned band and was the first female fronted band to play the touring festival. She signed with legendary label Capitol Records, without a demo, after only five live shows, and strictly on the power of her live performance. OTEP has gone on to record six studio albums, an EP and a live album.
Nominated by GLAAD for Outstanding Artist Award alongside Lady Gaga and Adam Lambert, she won MTV's prestigious Best Video for "Music With A Message" award. The singer, writer and activist spoke at the Democratic National Convention in 2008 on behalf of Rock The Vote. A celebrated spoken word artist, OTEP has appeared on HBO's Def Poetry twice, recorded an unreleased poetry album and authored three books of poetry. She has also authored a book of short stories titled Movies In My Head and produced and directed an audiobook of one of the stories titled Pinebox Jake. Utilizing her incredibly dynamic vocal range, OTEP also succeeds as a voiceover artist, appearing in many projects such as the award-winning video game The Last Of Us and in feature films including THE HOBBIT: The Battle Of The Five Armies. Her live performances alongside her very talented band have been described as a "complete mutiny of the senses" – combining spoken word with a cathartic range of emotional screams and soft melodies over an equally bedlamite alchemy of masterful music. Armed with the lethality of master artists, they continue to inspire and crush live shows around the world.