9PM ✖ Bar ✖ Free ✖ 21+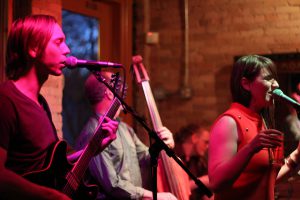 With well crafted and creative originals and some fun covers, Northern Darling has been described as a pure as honey, hipster version of Billie Holiday.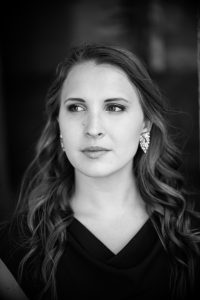 Specializing in jazz, soul, and r&b, Katia is a gifted vocalist with a passion for bringing energy and soul to her performance. She brings emotional authenticity to every song, and strives to bring people together through the universal experience of music. Her influences include Aretha Franklin, Ella Fitzgerald, Carole King and Eva Cassidy, to name a few. She is currently performing across the Twin Cities, under her own name, with some of this town's top jazz and r&b instrumentalists.
Katia is passionate about creating a community around the arts and has engaged with numerous local artist networks including Jazz Central Studios, Twin Cities Cabaret Artists Network (TCCAN), Dakota Foundation for Jazz Education, and Minnesota Music Coalition. As an actor and arts administrator, she also works with local theater companies Teatro Del Pueblo, Pangea World Theater and TigerLion Arts. The people she's met through the Twin Cities arts and music community are a huge part of where she is today; they are a constant inspiration, and a reminder to pursue her dreams.