7PM Doors ✖ Hall ✖ $13 Advance ✖ $16 Day of Show ✖ 21+
w/ July Fighter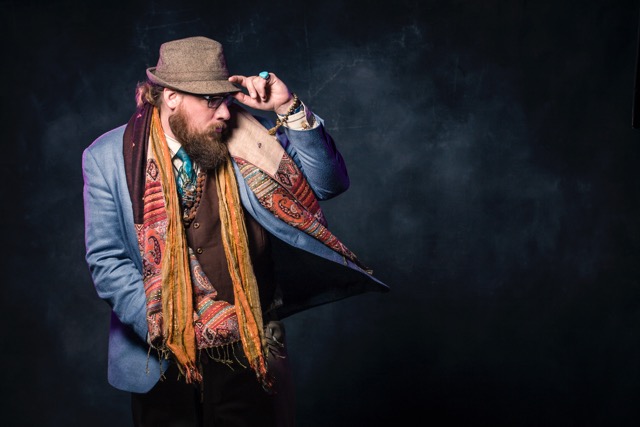 NICHOLAS DAVID TEAMS UP WITH ST. PAUL NON-PROFIT KEYS 4/4 KIDS
The Voice alum kicks off his "Summer of Love Your Neighbor Concert Series" with a Hometown Show
With a portion of the proceeds going directly to non-profit Keys 4/4 Kids
Reserved tickets available at Amsterdam Bar and Hall, 331 Club and Electric Fetus and online at www.thefeelin.com.
For those of you who've spent time in Nicholas David's personal space you already know that he is one of kind. He just might be the world's tallest teddy bear. He's six foot two and filled with love, compassion, empathy – and a world of musical talent. Sure, he is most well-known for the time he spent on The Voice in Season 3 but there is so much more to this amazing person and talent. He practices daily retreats of silence, meditation and prayer, follows the advice of priests and shaman and oftentimes culls his music and life direction from otherworldly influences.
Early this year Nicholas decided to push the re-set button, come off the road, re-tool his band, write new material, and focus on recreating a world of beautiful songs with Nick-centric interpretations. Whether he's channeling Tom Waits – Christmas Card from a Hooker in Minneapolis, Bowie's- Heroes, Elton's-Mona Lisa's and Mad Hatters, Alan Toussaint's-Yes We Can, Traffic's- Dear Mr. Fantasy or Crosby Stills Nash's- Southern Cross, he has the ability to take the familiar and make it his own much like Joe Cocker, Bonnie Raitt and Dr. John to name a few.
He has big plans to release a new album in the spring of 2017 comprised of new originals, a couple interpretations he made popular on The Voice, new interpretations of deep cuts from his favorite artists, and as well as duets with many of his influences and peers from Coast to Coast.
His core band, The Feelin Band, is made up of some of the Twin Cities finest musicians and ranges from four to seven pieces with the big band featuring drums, bass, guitarists, background vocals and harmonies, horns and a lot of heart. Nick and The Feelin Band have been woodshedding – learning sixty plus new songs comprised of originals and timeless covers in an effort to make each show unique with a set list that is ever changing and full of pleasant and powerful surprises.
On June 17, 2016 Nicholas David and The Feelin Band will perform at the Amsterdam Bar and Hall and unveil a world of new songs that have been largely buried in the confines of his rehearsal space. This will be the first of several Twin Cities area shows named the "Summer of Love Your Neighbor Concert Series" where he and the band try out some of his new material on a live audience in preparation for his 2017 national tour. Tickets for the Amsterdam show will be priced at $13 advance and $16 day of show and a portion of the proceeds will go directly to the righteous local non-profit Keys 4/4 Kids.
About Nicholas David
"A mix of the growl of Dr. John with the silk of Marvin Gaye" – Chicago Tribune
"Infectious as hell…Reinventing and evolving each song he sings. David gives songs deeply ingrained in our pop culture something new and passionate with each performance." – City Pages
Following the sounds of his Grandfather's accordion at an early age, Nicholas' steps started falling into the rhythm of life's music. It was a common thread woven through-out his life. From the discipline of piano lessons to finding out he could sing in High School and heading straight to the stage to pursue musical theater. From coffee houses in Eagan to the funky streets of downtown Minneapolis, Nicholas started to share his music. He eventually started to tour the Midwest and with his "liquid piano playing and doorway to the soul vocals" earned him the nickname "the Feelin".
His undeniable old-school and old-fashioned soul made him a fan favorite and a finalist on Team Cee Lo on Season 3 of NBC's hit talent show "The Voice". Touring the country since the end of 2012, Nicholas David has been bringing his "music from the heart for the heart" coast to coast. He's also been pairing with charities and like-minded organizations along the way.
"It's an opportunity to walk in the footsteps of the History of Rock n' Roll and Rhythm n' Blues while holding hands with the ability and privilege to practice what we preach" says David.
Nicholas just released his 8 th album "With These Hands" from his own label "Wake the World" in the spring of 2016 and is currently in the studio working on his 9 th release. For more information on Nicholas David please visit www.thefeelin.com
About Keys 4/4 Kids
Keys 4/4 Kids is a 501c3 nonprofit that strives to initiate transformation in the lives of our children, our donors, and our community through the production and exploration of art and music. Keys 4/4 Kids accepts donations of used and unwanted pianos and its professional piano technicians rejuvenate them for resale. Proceeds from these sales support three major youth and civic programs: Piano Placement, Pianos on Parade, and The Ellen Project. These programs provide opportunities for artistic expression in our youth, encourage community partnerships, and make the arts available to all people, regardless of income, age, or previous arts experience. For more information please visit www.keys44kids.org
JULY FIGHTER
06/17/2016