5:00PM Doors ✖ Hall ✖ $20.00 ADV/ $25.00 DOS ✖ 21+

The first and only, heaviest hitting Deathfest in Minnesota! Bringing together the most brutal death metal bands from around the United States to set one stage on fire! 8 bands, one night, vendors, and much more!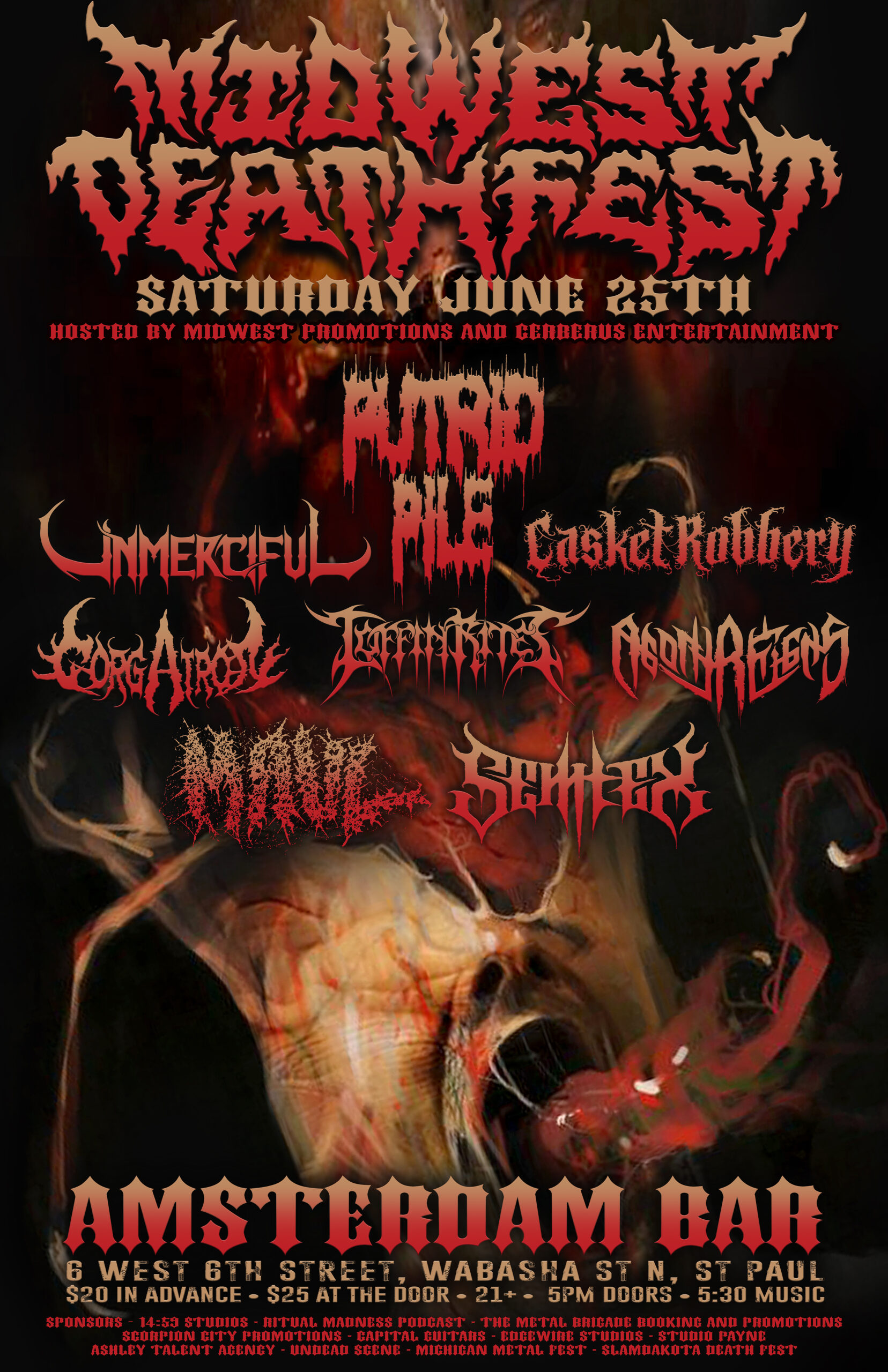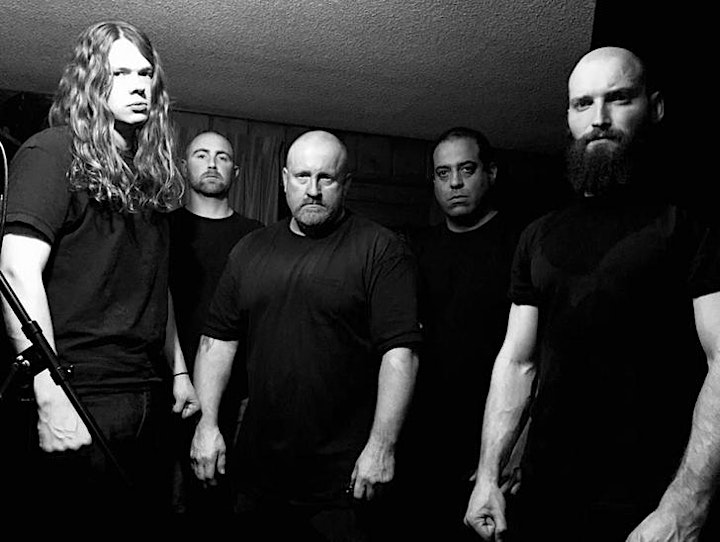 Founded in 2001, UNMERCIFUL released its debut, "Unmercifully Beaten" in 2006. With intensive tour runs from 2006 through 2009 with the likes of CANNIBAL CORPSE, DYING FETUS, NECROPHAGIST, DECREPIT BIRTH, CRYPTOPSY and many more.
Through a few lineup changes within the band took a hiatus from 2009 to 2012, then reformed to start writing the follow up album. The band recruited John Longstreth (ORIGIN, HATE ETERNAL, GORGUTS, etc.) to record the drums for "Ravenous Impulse," which was a huge growth for the band from the previous album. It was also their last album on Unique Leader Records. The band self booked tours and played US festivals in support of "Ravenous Impulse."
UNMERCIFUL signed to Willowtip Records in 2019, and started recording the new album shortly after. "Wrath Encompassed" is now out! The new album is more relentless, pummeling, darker and faster then anything UNMERCIFUL has released to date!! Look for UNMERCIFUL on tour in support of "Wrath Encompassed" soon!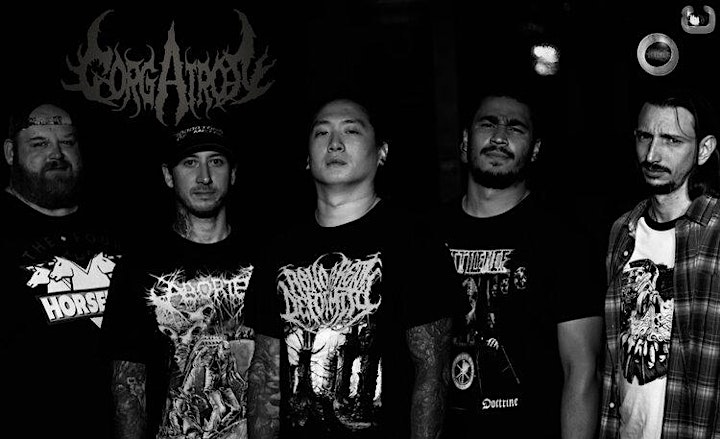 Gorgatron is a Death Metal band based out of Fargo, North Dakota. The band has a new album entitled Pathogenic Automation, set for release in 2020 via Blood Blast Distribution. The new record features Cameron Dewald on bass, who joined the band in 2014, long-time members Matt Johnson on Drums and Paul Johnson on guitar, Karl Schmidt on vocals and Neal Stein on guitar, who re-joined the band in 2018. Gorgatron's sound is based on a "love of the riff" approach to writing and rooted in the old-school stylings of Death Metal and Thrash.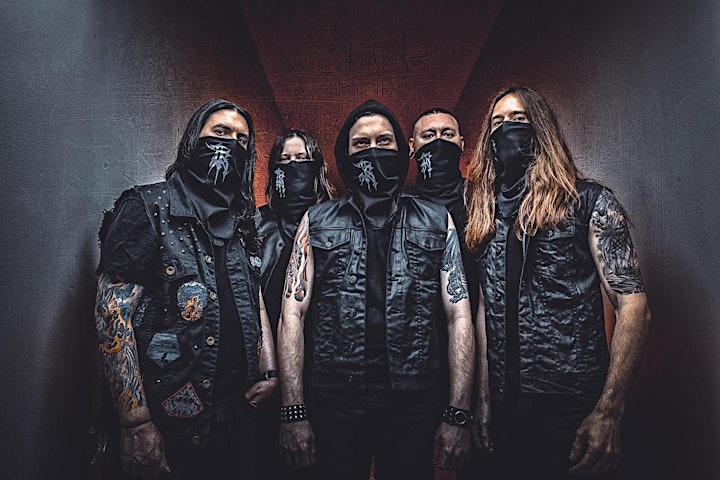 Coffin Rites was founded in late 2016 in Minneapolis, MN, as so many bands, after the demise of several prominent local/regional acts. The goal was to create music on their terms, focused yet diverse; brutally heavy, but listenable. The band bonded over their common love of Carcass, At the Gates, Rotting Christ, Skeletonwitch, Cannibal Corpse and other prominent influences. Defining the sound has not been easy, at the core of the group is a death metal band channeling the music they enjoy into a singular cohesive onslaught.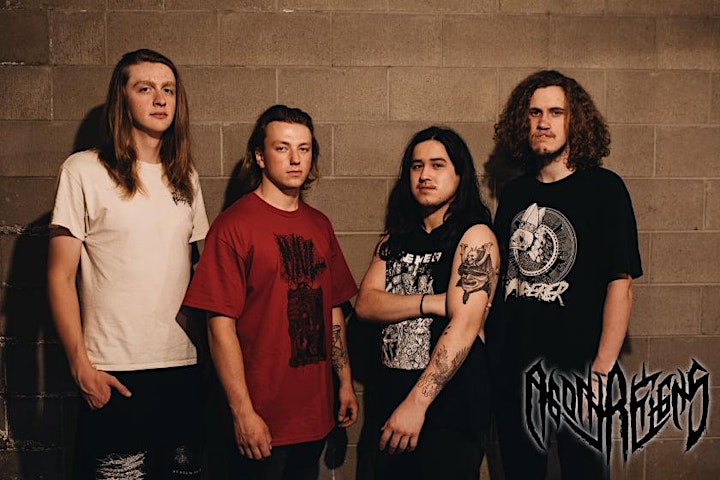 Agony Reigns is a Modern Metalcore band that takes inspirations from the classic metal roots the members were raised upon. They released their debut album The Tragedy in Understanding Nothing in late 2021 and plan to let nothing stop them from releasing more music and expanding to new regions.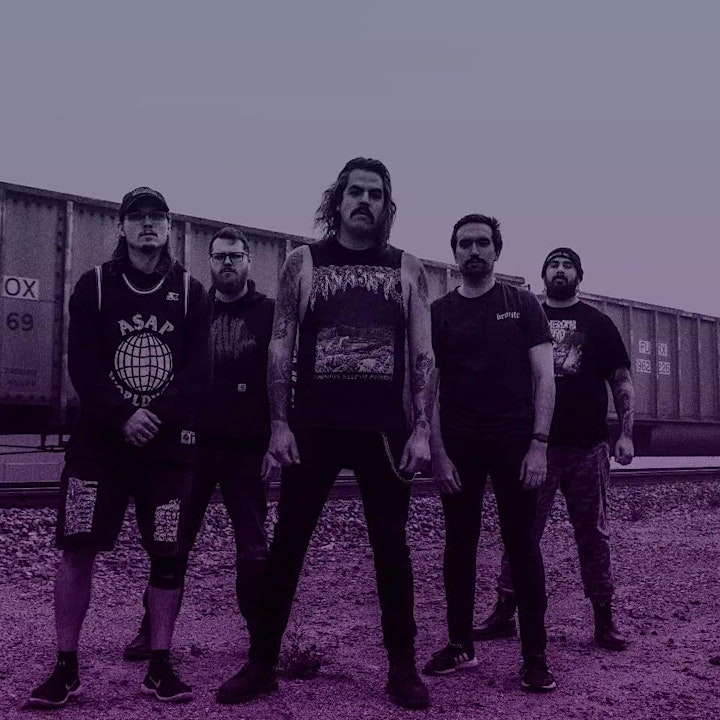 Absurdly heavy and high energy Death Metal from Fargo, ND with influences ranging from dbeat, sludge hardcore/punk, slam and old school death.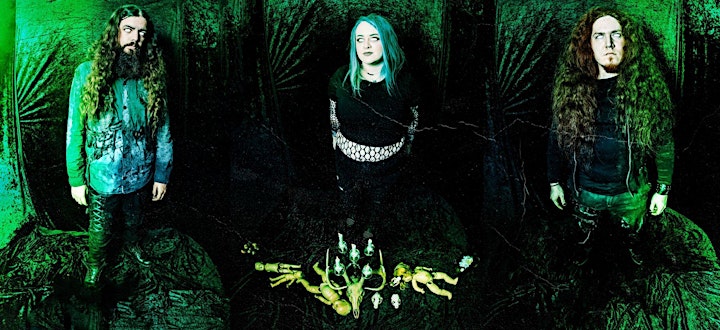 Emerging from the darkest and most desolate areas of the Midwest, Casket Robbery creates its own signature style of death metal by infusing horror and occult themes. Their trademark huge riffs and unstoppable grooves create the unrelenting, brutally catchy, and eerie sound that only Casket Robbery is known for. Death metal with a wink. Your unrelenting nightmare has just begun.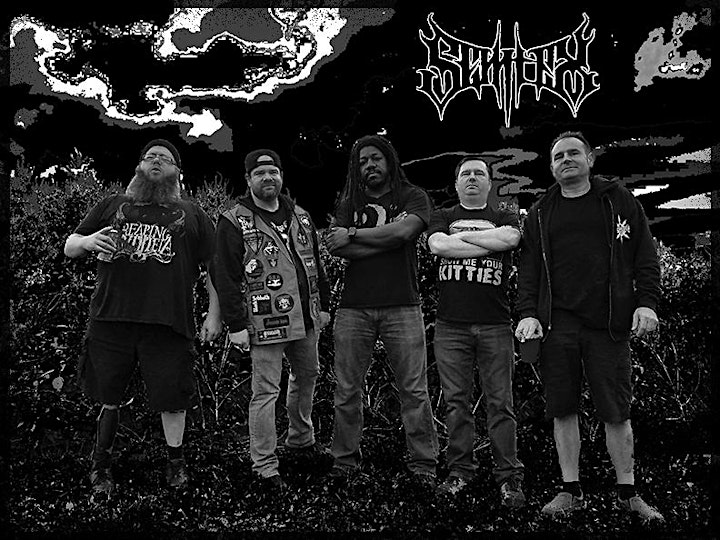 From the realms of the Twin Cities – here comes Semtex to melt your face off! Long time veterans of the Minnesota music scene, the band grew up with, and are rooted in the sounds of Thrash Metal. However, they will keep you on your toes with influences ranging from a vast array of genres. While the music is tight, serious, technical and heavy– the band does also like to play around. Defining themselves as "Black Irish Beatdown Music" this tongue and cheek descriptor shows exactly that type of humorous sensibility. Semtex likes to have a good time and does their best to present that exact same thing to those in the audience. Having recently released their new album "The War Within" the band is proudly tearing up stages bringing these new songs to throngs of Metal Maniacs thrashing throughout the Midwest area. Please pop this album in and give it a listen. We anticipate you will want to turn this up loud and bang your head. Experience Semtex as they make their mark in "The Book of Heavy Metal".