7:30PM ✖ Hall ✖ $18 adv/ $23 dos ✖ 21+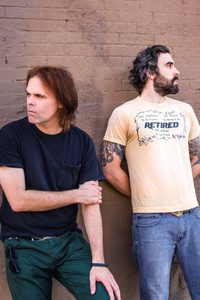 A rock band from Zion, IL best known for their 90s hit "Bound For The Floor"
The band has its origins with multiple people that Scott Lucas played with under different band names. The name was finalized and a stable lineup finally came around 1990, with Lucas on guitar and vocals, Matt Garcia (2) on bass and Joe Daniels on drums. In 1993, Garcia left and Lucas and Daniels decided to go on as a two-piece. This lineup continued until 1999, when Daniels left and was replaced by former Triplefastaction drummer Brian St. Clair. St. Clair then left the band in 2013 and was replaced by Ryan Harding.