7PM ✖ Hall ✖ $15 adv/ $17 dos ✖ 18+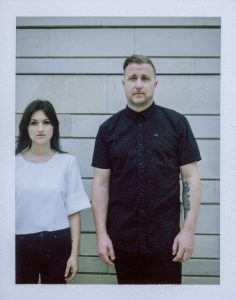 Another year another record. Patty Lynn and Dwight Baker will be releasing their 3rd full length and 5th album in their five year existence this fall. Human Beings Let You Down was a record made in hotels and backstage dressing rooms across the US as the duo toured on their last release on Island Records, Happiness Is Not A Place. Produced and mixed again by Dwight A. Baker, Human Beings harkens back towards their original record on RCA, From The Wreckage. It's a sonic tapestry that brings more a rock and roll edge into the fold while still touching on the original folk vibes and incredible lyric and vocal work by Patty Lynn that brought the duo to recognition. Also on this record are the first appearances of the bands touring band. The new Tour, Neon Prayer Flags, kicks off in mid Oct 2018 and circles America through the winter.
While growing up in Chicago's south side, Shawn James experienced the power of soul music. His blend of blues, folk & soul music contrasts dark and light, anger and joy, gritty and authentic. 
Currently Swells is doing with their new songs call prom nite……..more update new is coming…..stay tune for more happy days….more song will be upload when the site completely done…… 5 member in bands