7PM doors ✖ Hall ✖ $20 ADV/ $22 DOS ✖ 18+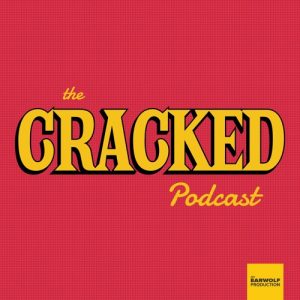 The Cracked Podcast is facts, jokes, and more from the Internet's leading comedy website, taping in studio at Earwolf and live at L.A.'s UCB Sunset Theatre. This April, Cracked.com and Earwolf are proud to present The Cracked Podcast LIVE in the Midwest for the first time ever. Intrepid host Alex Schmidt will bring together comedians, experts, and more wonderful guests for one-night-only hilarious shows in Chicago IL and St. Paul MN, all to celebrate the awesome truth that being alive is more interesting than people think it is.
John Moe-
John Moe is the host and creator of the award-winning hit podcast, The Hilarious World of Depression and the author of three books: Dear Luke, We Need To Talk, Darth; The Deleted Emails Of Hillary Clinton; and Conservatize Me. His writing has appeared in numerous humor anthologies as well as The New York Times Magazine, McSweeney's, The Seattle Times, and many more publications, and he's written plays that have been performed on three continents. John has hosted nationally distributed public radio programs such as Wits, Weekend America, and Marketplace Tech and his radio work has been featured on Marketplace, All Things Considered and Morning Edition. He lives in St Paul.
Chloe Radcliffe-
Chloe Radcliffe is a Brooklyn-based stand-up comedian and a native of Prior Lake, MN. She's been named a TBS Comic To Watch, featured as one of the Star Tribune's "Nine Artists To Watch", and featured in Thrillist's "50 Best Undiscovered Comedians From Every State".
Elaine Tyler May
Dr. Elaine Tyler May is Regents Professor of American Studies and History at The University of Minnesota. She is a historian of the United States in the twentieth century whose work centers on the intersections of gender, sexuality, race, domestic culture and politics. Her most recent book is 'Fortress America: How We Embraced Fear and Abandoned Democracy'.