7PM ✖ Hall ✖ $16 ADV/ $20 DOS ✖ 18+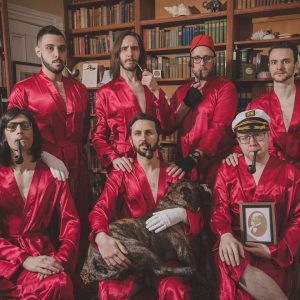 The 21st-century progressive rock septet Thank You Scientist grew out of the music program at Montclair State University in New Jersey, where guitarist Tom Monda, saxophonist Ellis Jasenovic, and trumpeter Andrew Digriusmet. The three shared a love for Frank Zappa, Mahavishnu Orchestra, the Beatles, and Harry Nilsson, and the group's sweeping conceptual sound rises from those influences. Vocalist Salvatore Marrano, bassist Greg Colacino, drummer Odin Alvarez, and violinist Ben Karas were added to the fold, making Thank You Scientist a monster experimental band at home with progressive rock, jazz fusion, classical, metal, psychedelic, and pop, and unafraid to blend and mix all of them. The band self-released an EP, The Perils of Time Travel, in 2011, before signing with Coheed and Cambria frontman Claudio Sanchez's newly launched Evil Ink Records. Their 2012 debut, Maps of Non-Existent Places, was a critical success, making inroads on the Billboard Hard Rock and Heatseekers charts as well. They followed up in 2016 with Stranger Heads Prevail, which cracked the Billboard Top 200.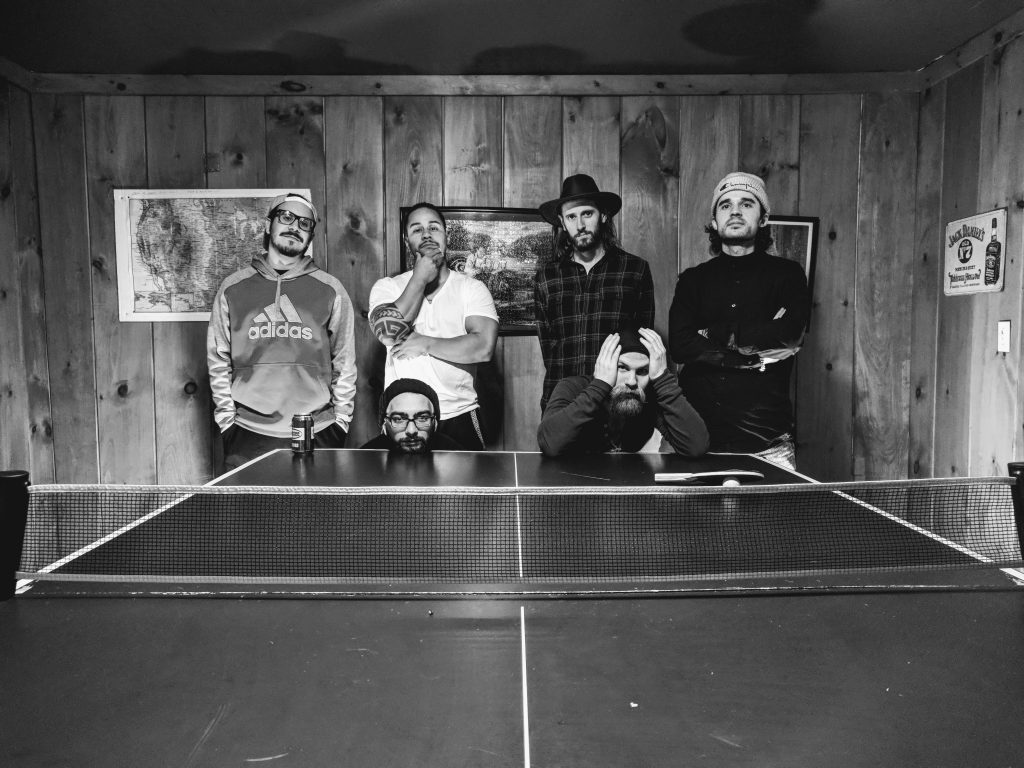 Kindo (The Reign Of Kindo) has become one of the most unlikely phenomenons to infiltrate the modern music world. Almost ten years since their debut EP hit #5 on the Billboard Middle Atlantic Heatseekers chart in 2007, this band has only just begun to emerge from their decade-long journey from rags to… better rags with resumes. In an industry where big money and privilege can buy you radio play, Kindo managed to rack up over 3 million views on youtube, over 2.5 Million Spotify plays, & Sell over 30,000 records across the globe, all without the help of any major label. It has become evident, theirs is the sort of sound that so many music lovers are eager to discover and enjoy.
The band has become prolific in recent days; writing and producing a brand new song every month since late 2016. These efforts are made possible by a continually impressive showing of support from their most devoted fans on Patreon. (Patreon.com/thereignofkindo) Patrons receive a brand new song each month, at least a year before it is compiled onto an album to be released in the marketplace. They released their 4th full length, 'Happy However After' in April 2018. The new body of work is a continued exploration of neo-soul, post-rock, R&B as well as the next chapter in the story of their unique blend of sounds.
Every Kindo track since 2006 has been produced in-house by the band, engineered & mixed by frontman, Joey Secchiaroli. The music is made solely with the band & it's fans in mind.