6PM Doors ✖ Hall ✖ $16 ADV/$18 DOS ✖ All Ages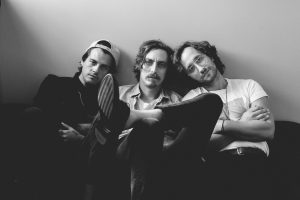 The Parlor Mob is an alternative rock band from Asbury Park, NJ.
Dan Luke and the Raid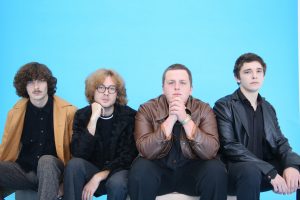 Shultz and his Dan Luke and The Raid band mates—Dylan T. Graves (guitar, synthesizer, vocals), J. Anthony Joiner (bass, piano, vocals) and Kendrick Don-Reid Brent (drums, percussion, vocals)— know a thing or two about the last part of that equation, as evidenced by the songs and subject matter on Out Of The Blue. Throughout the album's 10 tracks, people are passed out on curbs under neon signs ("Black Cat Heavy Metal"), breaking hearts over rolled-up dollar bills ("Exoskeleton"), leaving baggies lying in passenger seats ("Money Mouth") and faking smiles and feeling ashamed ("Golden Age"). Legs are bleeding, faces are numb and Shultz declares his band to be the "diamond kings of smut." All the while, the music throbs and pulses and twitches and buzzes with the energy and enthusiasm and inexperience of youth, bursting with harsh, distorted guitar chords, blown-out synths squiggles and hopped-up rhythms—as well as, on occasion, moments of stunning and sincere melodic beauty.