6PM doors ✖ Hall ✖ $23 ADV/$25 DOS ✖ All Ages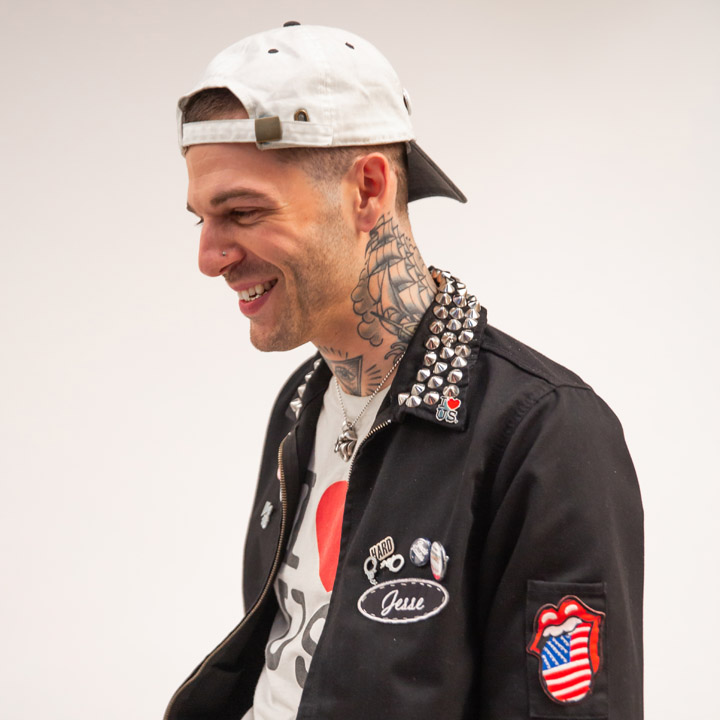 Jesse (formerly known as Jesse Rutherford) has been best known as the ringleader of The Neighbourhood, the band he brought together in Newbury Park, California in 2011 — until now. Over the past year and a half, he has struck out on a successful solo career, starting with the release of his debut album &, which came out via Columbia Records in November of 2017. Jesse looks like the kind of emo punk character that could have rolled out of an MTV TRL broadcast in 1999, but his mind is somewhere in 2099. Having recently been featured on Benny Blanco's track "Better to Lie" alongside Swae Lee and Vic Mensa's "Dancing In The Streetz," calling Jesse prolific is an understatement – from September of 2017 through September of 2018 The NBHD released 4 EPs (the last of which culls talents as diverse as Denzel Curry, IDK and Nipsey Hussle to share vocal duties with Jesse) and a studio album in addition to Jesse's solo album. Now he's gearing up to launch his debut solo headlining tour, which will kick off what is sure to be a big 2019 for Jesse.
What happens when a kid from a small town comes of age in the Internet era and is influenced by Bob Dylan and Morrissey as much as he is by Wiz Khalifa and Gucci Mane? You get Goody Grace. He plays his six-string and sings with emotion and raps melodically about being a kid with a dream. He has been mentored by music guru Cisco Adler since the age of 16 after contacting him via Twitter. Since then, countless hours writing for himself and others and daily recording sessions have helped shape this natural talent into a well rounded artist with a point of view and a voice waiting to be heard.
He recently co-wrote Cody Simpson's single "Flower," and co-wrote and is featured on Atlantic Records rising star Gnash's song "That One Song," which has well over 1 million Spotify streams and counting. Goody's last song "2 Shots" featuring Gnash did close to 300k plays on Soundcloud in its first week, and the close collaborators recently wrapped a sold out tour together.
Goody Grace is poised to be the answer to his own question. Can a kid from small town Manitoba with a big dream make it? The answer is yes, and it will be a pleasure to watch this kid take over the entire world with his talent and charm. Stay tuned and follow the young future….