5:30PM ✖ Hall ✖ $18-$20 ✖ AA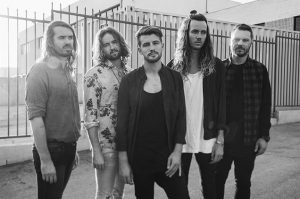 Born and bred in Canberra, Hands Like Houses are one of the most famous rock exports to come emerge from the nation's capital. With over 100k record sales, 14 full US and eight UK tours on the books, Hands Like Houses have just experienced the most successful 18 months of their career. Their critically acclaimed third album Dissonants impressively debuted at #7 on the ARIA Chart and Top 10 Billboard Independent Albums, Hard Music Albums, Alternative Albums and Rock Albums. The band has also spent their time thrilling epic crowds at home on UNIFY 2016, The Equinox Tour and the listeners of triple j with their incredible cover of No Doubt's "Don't Speak" on Like A Version. Meanwhile, on the other side of the world, Hands Like Houses played sold-out shows on their biggest UK and US headline runs ever, as well as played to tens of thousands of people on the Rock on the Range, Carolina Rebellion and Northern Invasion alongside legendary acts The Red Hot Chili Peppers, Deftones, Alice Cooper and Disturbed.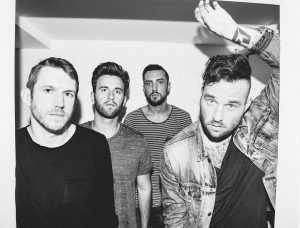 Band from Lexington, Kentucky.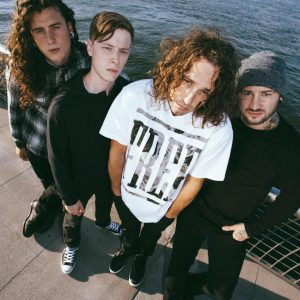 Devour The Day offer a rather intriguing and completely appropriate metaphor for their second full-length album, S.O.A.R. [Razor & Tie].
"It's like the difference between a superhero's first and second movie," smiles Joey Chicago [Bass, Vocals, Songwriter]. "In the first movie, the hero is still getting used to his powers—fumbling around and slowly understanding his place. By the beginning of the second film, he becomes what he's meant to be. On S.O.A.R., we have become Devour The Day. We have a very firm grasp on who we are and the music we want to make. Even though we've been playing together for so long, it feels like the very beginning of our career."
Southern California alt-rock band.