7PM Doors ✖ Hall ✖ $15 GA / $50 Table for 2 / $100 Table for 4 ✖ 21+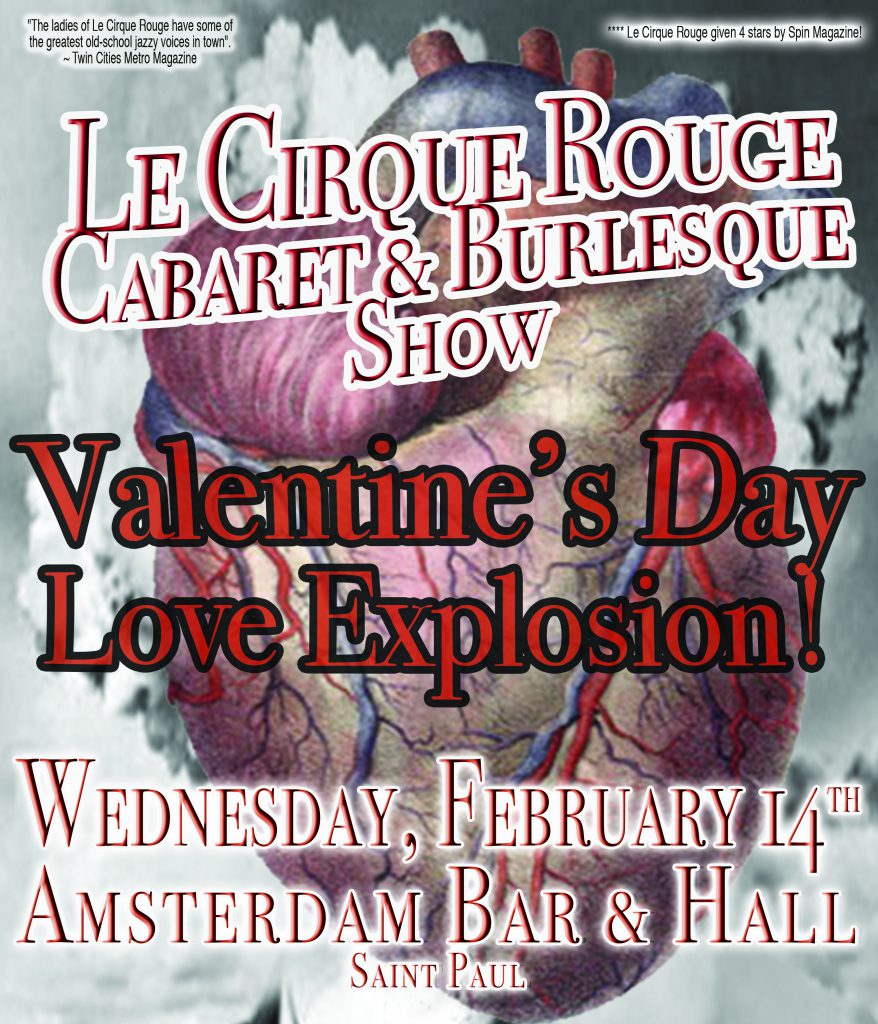 LCR started out as a beautiful little cabaret created by LCR founder Amy Buchanan in the former New French Bar space, in the Minneapolis warehouse district. It was the first time burlesque had been seen in The Twin Cities in 50 years. Since then, burlesque has exploded in the Twin Cities and LCR continues to lead the pack with regular shows that are full of sexy comedy, dancing, world class singers, and a fresh take on an old classic – the variety show. Featuring a full band, this Cabaret & Burlesque show has been called one of the best in the world with over 700 shows under their belt. Starting in 2003, LCR wowed crowds with their "Burlesque Nutcracker" held at First Avenue, and then a collaboration with Ballet of the Dolls and director Myron Johnson for a month-long run of "The Nutcracker" @ The Ritz Theater in 2011.
This isn't just a burlesque show – it's a top-notch musical revue offering a sexy, funny twist on the holidays!