8pm ✖ Bar ✖ 21+ ✖ Free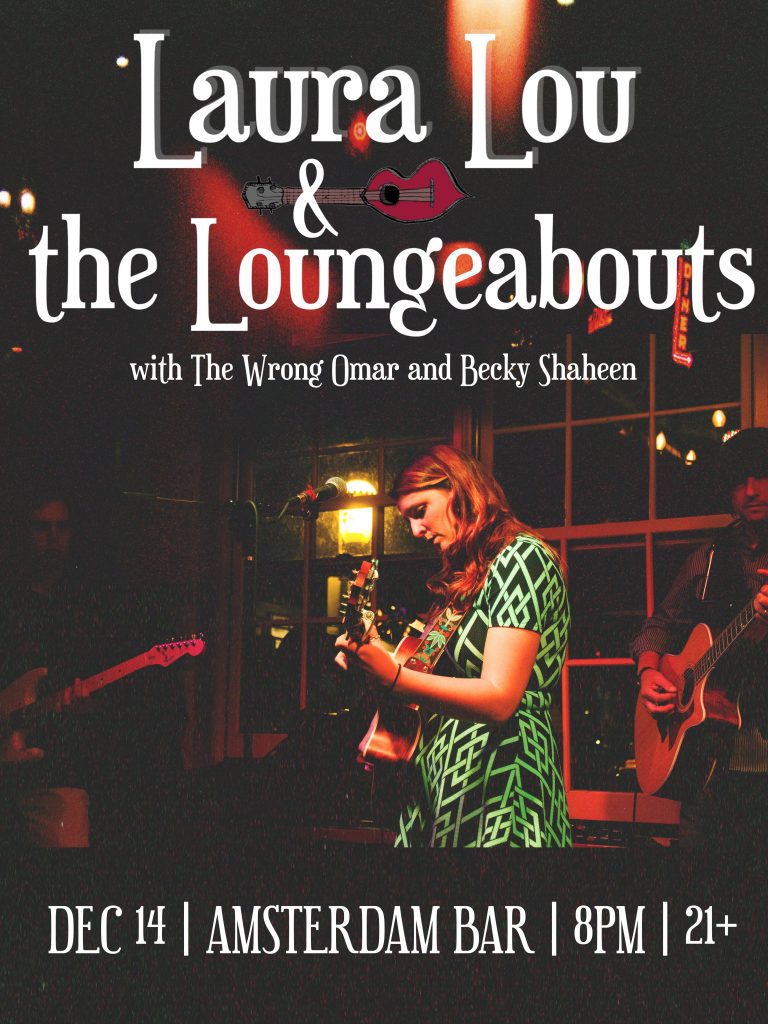 Laura Lou & the Loungeabouts: Laura Lou uses her voice, a ukulele and her writing to explore experiences that range from enjoying a day of play to parting with love for the last time. Her powerfully feminine folk sound evokes the simple comforts of home, which for Laura are the nature and family she finds in her hometown of Green Bay, Wisconsin. Currently residing and working in Minneapolis, Minnesota, Laura Lou released her first album, Seduction Lullaby, in fall 2014.
The Wrong Omar: Joey Shaheen aka: "The Wrong Omar" has been touring the US and Canada, singing his "sidewalk confessionals of bad choices" with a tongue-in-cheek curmudgeon persona for old souls of all ages. His solo acoustic show follows a string of radio and TV performances throughout the Southeast and Mid-West. Soulful work on the piano leads to a set of guitar/harp and foot tambo songs that can be best described as: "crying tears of joy while making love". You might also laugh yourself silly with some of his stories. Be warned: you may walk away with these tunes stuck in your head, and you will be encouraged to sing along at times too.
12/14/14