2PM Doors/3PM Show ✖ Hall ✖ $12 ADV/ $15 DOS ✖ AA
Purchase your tickets in advance!

Koo Koo Kanga Roo
Billed as an "interactive dance party duo" and described as "the Beastie Boys meet Sesame Street". Koo Koo Kanga Roo showcase a colorful live show which relies heavily on audience participation, featuring overtly silly sing-along songs which are typically accompanied by their own individual dance move. The duo has toured nation-wide, performing for both children's events and at mainstream music clubs with rock and punk bands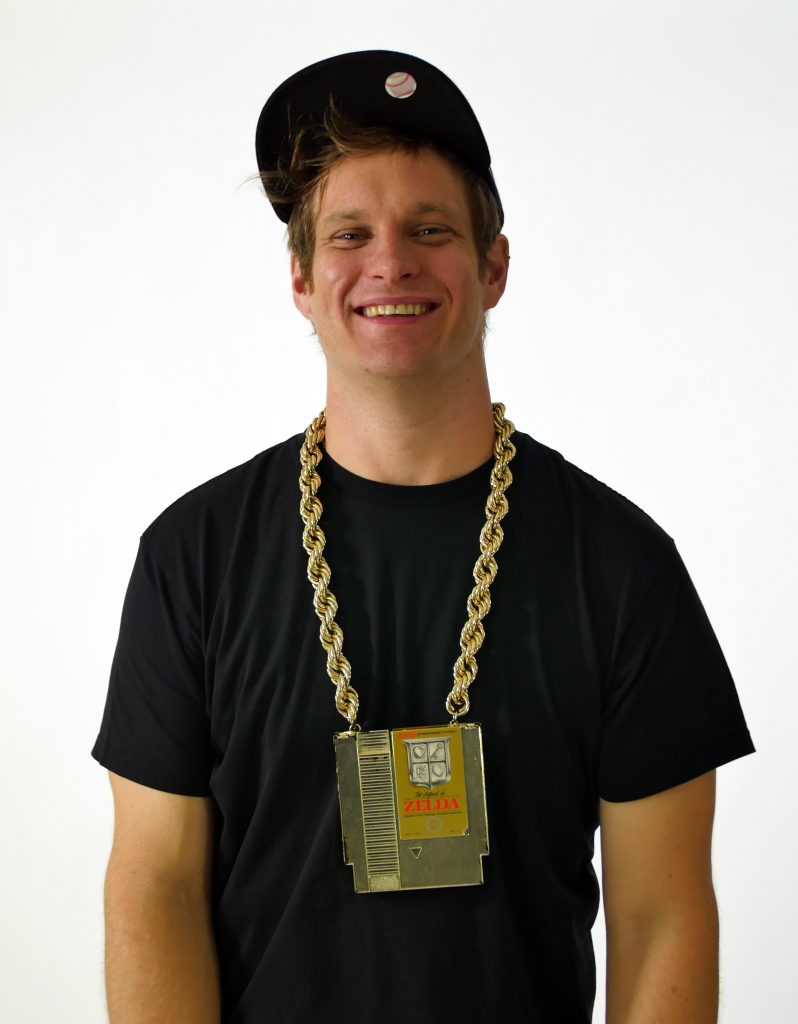 Northern California rapper, MC Lars, is set to release his 4th full-length studio album, the Zombie Dinosaur LP, at the end of this coming summer. He has returned home to the Bay Area after living in Los Angeles these past three years, and is self-producing his new album with help from friends in Berkeley and San Francisco.
The Zombie Dinosaur LP revisits the satirical, funny, uptempo style of Lars' 2004 debut album, the Laptop EP. It features guest appearances by Watsky, Kool Keith, and Less than Jake's Roger Lima. Zombie Dinosaur tackles such topics as postfeminism, in a nod to Game of Thrones ("Dragon Blood"); disappointing reunion bands with very few of their original members ("Sublime with Rome is Not the Same thing as Sublime"); hipster parenting ("Hipster Mom"); and the current state of EDM ("Signing Dubstep"). The project was funded entirely by Lars's third highly successful Kickstarter campaign, through which he raised over $42k to create and release Zombie Dinosaur under his own label, Horris Records.
In the ten years that have followed his debut release, the Laptop EP, Lars has independently produced and released three other solo full-length albums, four EPs, and a number of mixtapes.
He has collaborated with KRS-One, mentored and helped develop the career of fellow Stanford alum K.Flay (with whom he collaborated on the 2009 Single and Famous EP), opened for Nas and Snoop Dogg, and played multiple summers on the Vans Warped Tour. He has also headlined club shows across the US and in Canada, Japan, Australia, New Zealand, and Europe.
Lars has spoken and presented at two different TEDx conferences, performed at Carnegie Hall with a live string section (at Scholastic's 2012 Art and Writing Awards – where he debuted the video for his song, "Flow Like Poe," which is the lead single on his 2012 Edgar Allan Poe EP).
Lars has developed and grown Horris Records in this past decade, signing the label's first artist, Weerd Science (the solo hip-hop project of Coheed & Cambria's drummer, Josh Eppard). Lars has continued to produce music videos for himself and his friends, including a cameo credit on past musical collaborator "Weird Al" Yankovic's 2014 "Lame Claim to Fame" (for which Lars was given a special shout out in the liner notes to Al's Grammy Award winning album, Mandatory Fun).
Having been labeled as one of the pioneers of the underground "nerdcore hip-hop" subgenre, Lars has recently expanded from the studio to the classroom. With visiting scholar/teacher residencies at USC, and in the UK, and across the US in Nantucket, Florida, California, Alaska, and Kansas, Lars has found joy in educating young people about "lit-hop," a subject term he coined to highlight the connections between literature, classical poetry, and the cultural history of rap.
Lars has continued to work closely with the American Foundation for Suicide Prevention, teaching workshops on preventing self-harm, and positive ways to use music as creative therapy for depression. He has also worked with the American Heart Association, promoting youth heart health.
It's been quite a decade.
10/31/15