7PM ✖ Bar ✖ Free ✖ 21+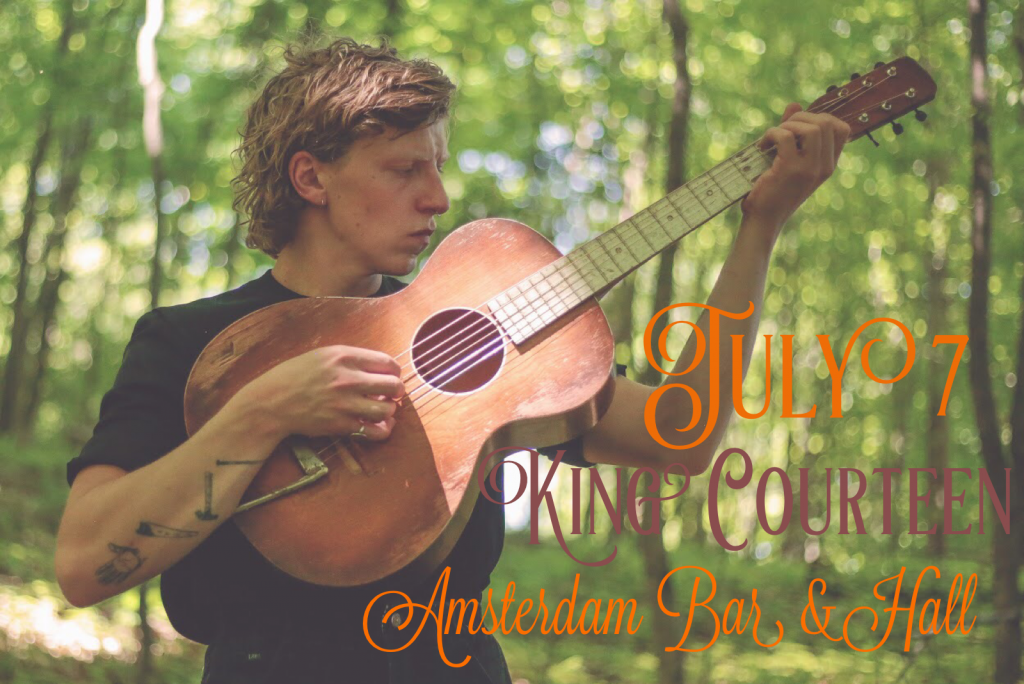 Michael Gerlach, better known as King Courteen, builds beautiful things from nothing. As a woodworker, he's transformed razed relics from Milwaukee's industrial past into things like furniture and visual art, and has explored for months to and from Cisco, Utah building sustainable hobo shacks for local residents.
The Milwaukee Record says, King Courteen "constructs folk renderings known to captivate audiences using little more than the raw material of an acoustic guitar and his re-purposed choral background" . Now dedicating his time to being a full time musician, King Courteen is funding his debut record, Old Adam, and bringing his music to small towns and cities across
the country through crowdfunding and the support of his community. GoFundMe donors have the chance to not only contribute to the creation and touring of the record, but also get access to a music video shot in Utah and a custom hand-made record carrier made by Michael from recycled and reclaimed wood.