9PM ✖ Bar ✖ Free ✖ 21+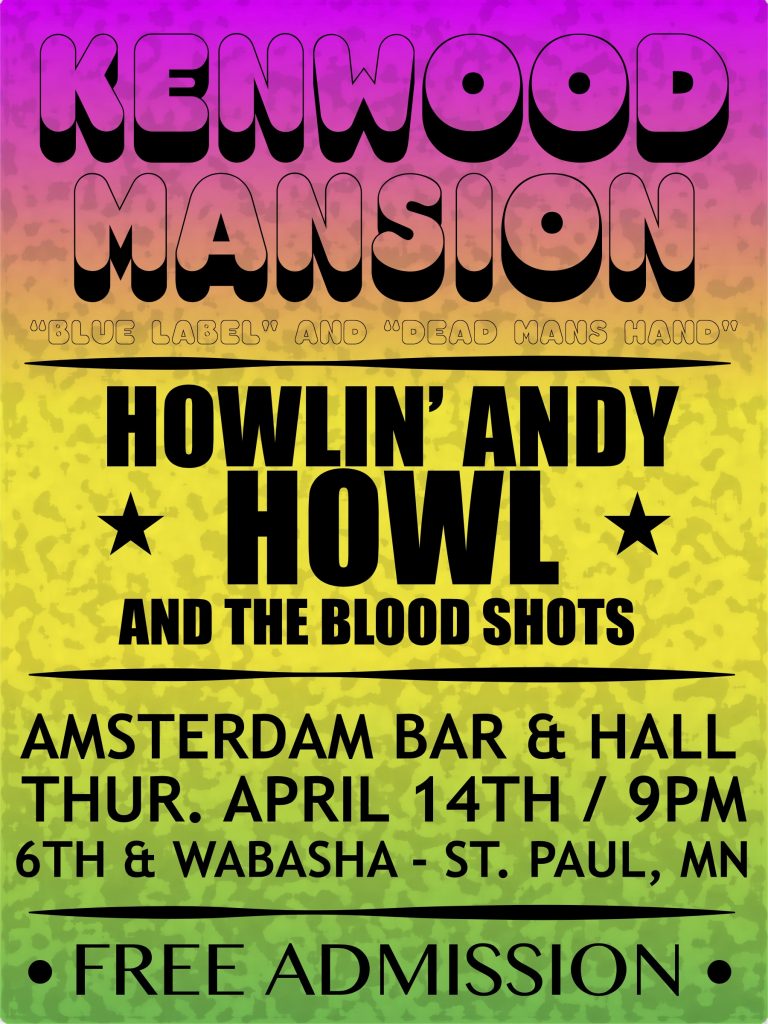 Kenwood Mansion:
4 piece rock n' roll group from Minneapolis. We "try" to sound like the Stones, Skynyrd, Allman Brothers… and we just recently put our first album online at
kenwoodmansion.com
. We have two new songs we are going to start recording and and market them hard. We have a list of venues we have played on our website.
Howlin And Howl:
Street performer slide guitar player grouped with a few other guys that formed a band. Sounds like Seasick Steve, blues, folk jam band.