9PM ✖ Bar ✖ Free ✖ 21+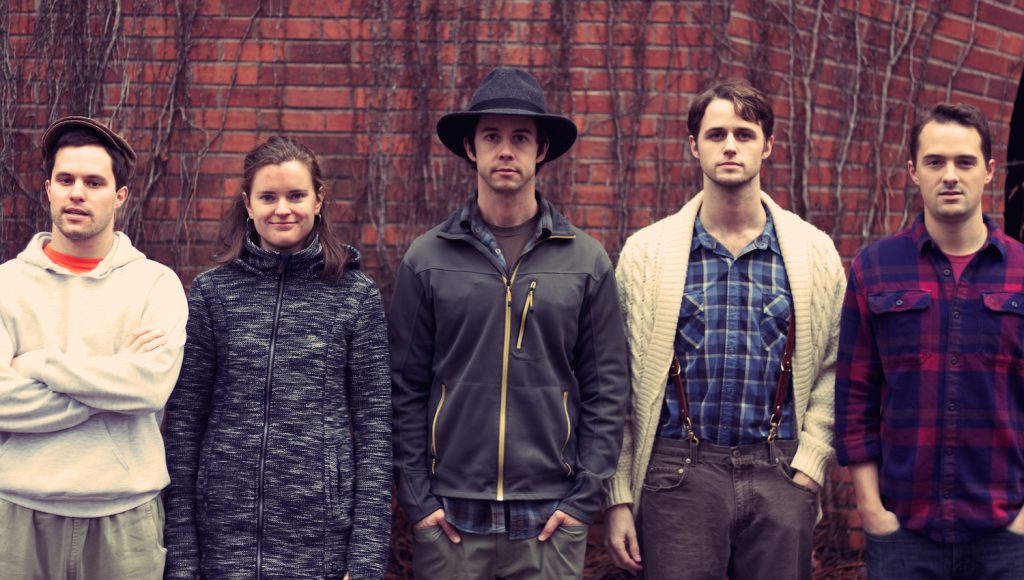 BIO
Minneapolis band Kazyak is the indie craft-vehicle of songwriter/guitarist Peter Frey. For the past half decade Kazyak has been a studio project, recording 3 EPs (2 unreleased) in NE Minneapolis, and is now actively booking shows in the Twin Cities. The current band is: Peter Frey (guitar), Andy Wolfe (guitar), Pat Hayes (synth, piano), Lana Bolin (bass), and Nick Grewe (drums).
DISCOGRAPHY
See the Forest, See the Trees (2014)
Frey wrote the songs of See the Forest, See the Trees during a period of creative hibernation in the Great Room of his childhood home. The album's music and narrative were inspired by the snowy oaks and icy pond in the backyard, and are about isolation, expression, recovery, and patience. The record is an anthem dealing with the refusal of the past to disappear from us irrespective of our desire to have it leave us.
See the Forest, See the Trees chronicles the famous Remus folktale Tar Baby, a child-like aphorism for a problem than only worsens by attempts to solve it. The album's title is a variation on the old adage of "not seeing the forest for the trees," striving to simultaneously mind the finer details and the big picture. Each song is a snapshot, a thread in a tapestry, and though you never get the sense that there's a rigid theme or set of rules to the story, you can't help but feel that each song is connected on multiple levels.
SOUND
Kazyak practices experimentation and finds it's source in a deep pool of midwestern music. The band draws on the abstract side of Bob Dylan's songwriting and lofty sonic architecture from the likes of 12 Rods, Fat Kid Wednesdays, Tiki Obmar, and Bon Iver. The group spits it all back out in their own way: warm nylon-string guitar blended around an expressive falsetto, electronic drum sequences layered beneath a Ludwig kit, and acoustic banjo processed through circuit-bent guitar pedals.
All Kazyak songs are primarily folk songs, brought to life in the studio and on stage. The sound is grounded in authentic sentiment that is infectious, warm and overflowing; and the music has the feeling of being both through-composed and improvised. The band has shared the stage with many, including LA indie rockers the Local Natives and Duluth-based Trampled by Turtles, and continues to collaborate closely with Minneapolis-based engineer/drummer Brett Bullion.

2/11/16