9PM doors ✖ Hall ✖ $15 ✖ 21+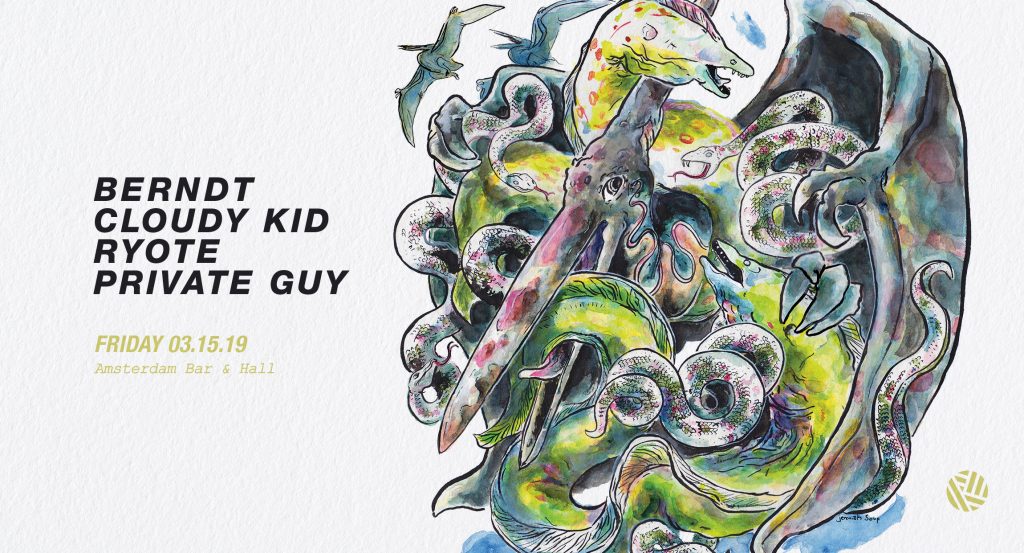 A staple in Twin Cities dance music, the impossible to imitate Kajunga Records cascades into Amsterdam Bar & Hall to celebrate their fourth vinyl release. Combining their tastes and intuition, the four founding members hone in the vibe, ready to impose an irresistible dance floor climate.
B E R N D T
C L O U D Y • K I D
R Y O T E
P R I V A T E • G U Y
Copies of 004 will be available.
Doors @ 9:00
$15 Cover | 21+
kajungarecords.com