7PM Doors ✖ Hall ✖ $25 ADV / $30 DOS ✖ 18+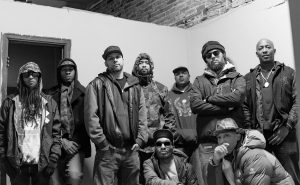 Founded in 1997 in Oakland, CA, Hiero Imperium Records is Del The Funky Homosapien, Casual, Pep Love, Domino, and the Souls of Mischief, made up of A-Plus, Opio, Phesto and Tajai. Coming off waves of success from earlier releases like Souls' '93 Til Infinity, the Hiero crew had already established themselves as a name in underground hip-hop, and soon released their first collective project Third Eye Vision. Since then the Hiero team has been thriving in the hip-hop world, releasing a number of projects within the label as well as branching out for collaborations with the likes of Jurassic 5, George Clinton, Dilated Peoples, Q-Tip, Xzibit and Gorillaz.

Sean Anonymous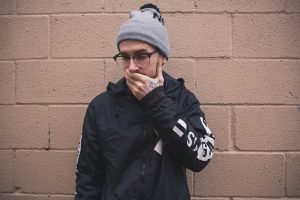 Sean Anonymous has been hailed by critics and audiences for his relentless energy and enigmatic style. His crafty word play and humble honesty are a breath of fresh air in an industry clamoring for authentic messaging. In 2012 Sean released his first solo debut, the Anonymo E.P. Anonymo displayed his full range of talent, quickly gaining attention from college radio and hip-hop fans nationwide. It rose to #5 on the CMJ charts and remained there for twelve straight weeks, leading to a highlight slot at the CMJ Music Marathon in New York. The momentum hasn't stopped since. He's achieved everything from a strictly DIY standpoint, building success off pure passion, drive, and raw ability.
No stranger to big stages and bright lights, the past few years have kept Sean on the move. A U.S tour with Del the Funky Homosapien, performing at Soundset, and appearances on Sirius XM have all recently become notches on Sean's belt. With an insatiable appetite for connecting with fans, Sean's words can be heard resonating throughout the world with him rapping everywhere from the L.A. to New York City and Jamaica to Ireland.