7PM Doors ✖ Hall ✖ $8/$10 ✖ 18+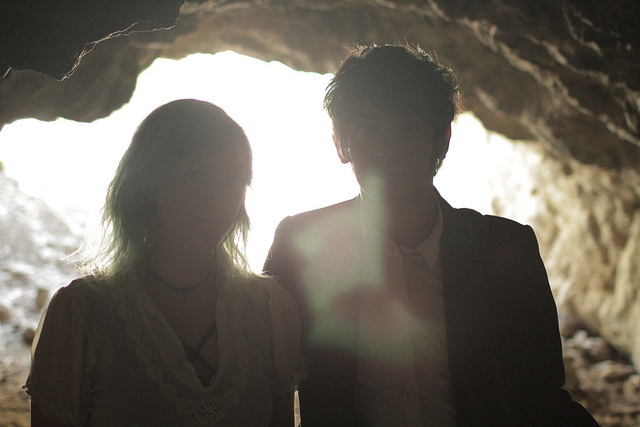 The songs of Haunted Summer are dreamy and hypnotic, rich with orchestral strings and sultry electronic textures. With their previous EP, Something in the Water, the group crafted a captivating, ethereal musical journey through a nostalgic world of young love and long-forgotten memories. Consisting of husband-and-wife Bridgette Moody and John Seasons, who share songwriting duties in a true collaboration, the Los Angeles duo have shared the stage and toured with groups and performers including Taken By Trees, Islands, Deafheaven, The Polyphonic Spree, Coeur De Pirate, Olafur Arnalds, Carla Morrison, Meiko, Basia Bulat, Geographer, David J of Bauhaus and more. Their debut full-length, Spirit Guides (released on Sept 29th), was written on the road as well as recorded in several studios including Rancho de la Luna in Joshua Tree, Jim Henson Studios in Hollywood, Comp-ny LA, and studios owned by Ninkasi Brewing in Eugene, Oregon. It features an array of talented musicians, including (but not limited to!) Dave Catching from Eagles of Death Metal and Chris Goss from Masters of Reality (both of whom are on the title track).
Poolboy is a slow-burning, atmospheric alternative band from Minneapolis, Minnesota. Their songs are hosts to entities they don't quite understand.
In 2017, they were named City Pages' Best New Band. They will release a new EP in Spring 2018.