7PM doors ✖ Hall ✖ $16 ADV/ $20 DOS ✖ AA

Before his performance, Rodelius will take part in a 30-minute interview and Q&A onstage. DJ Jake Rudh will open the evening with a short set of music and video of musicians inspired by Roedelius.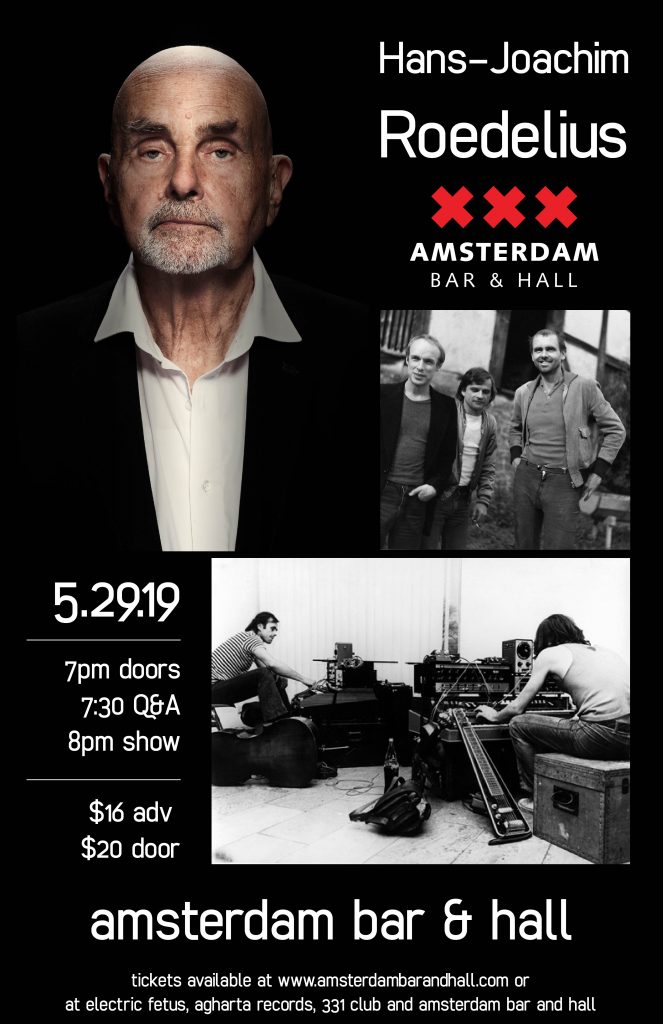 Hans-Joachim Rodelius, one of the forefathers of modern electronic music and a preeminent figure in the early years of "ambient" music, returns to the Twin Cities for an intimate evening at the Amsterdam Bar and Hall on May 29.
Rodelius (ro-DEE-lee-us), who is often known simply by his last name, came to public prominence in the 70s as a member of the German experimental group Cluster, along with musical partner Dieter Moebius. A set of collaborative albums with ambient-music pioneer Brian Eno helped bring Cluster, and Rodelius himself, to a worldwide audience.
Rodelius' collaborations with Michael Rother (Neu!, Kraftwerk) in the group Harmonia further cement his place as one of the prime early figures in electronic music and German Krautrock.
His solo career has proven even more adventurous, winding from nascent proto-techno to meandering solo piano.
Concertgoers can look forward to an intimate evening of keyboards and electronic tapestries in an ever-unfolding manner – often pastoral, sometimes ominous, never predictable – that often incorporates sound samples and sometimes a smattering of spoken word too.
A Rodelius concert is also an evening of warmth and welcome – a natural result of the love and reverence the man himself exudes, both in his art and his life.