9PM ✖ Bar ✖ Free ✖ 21+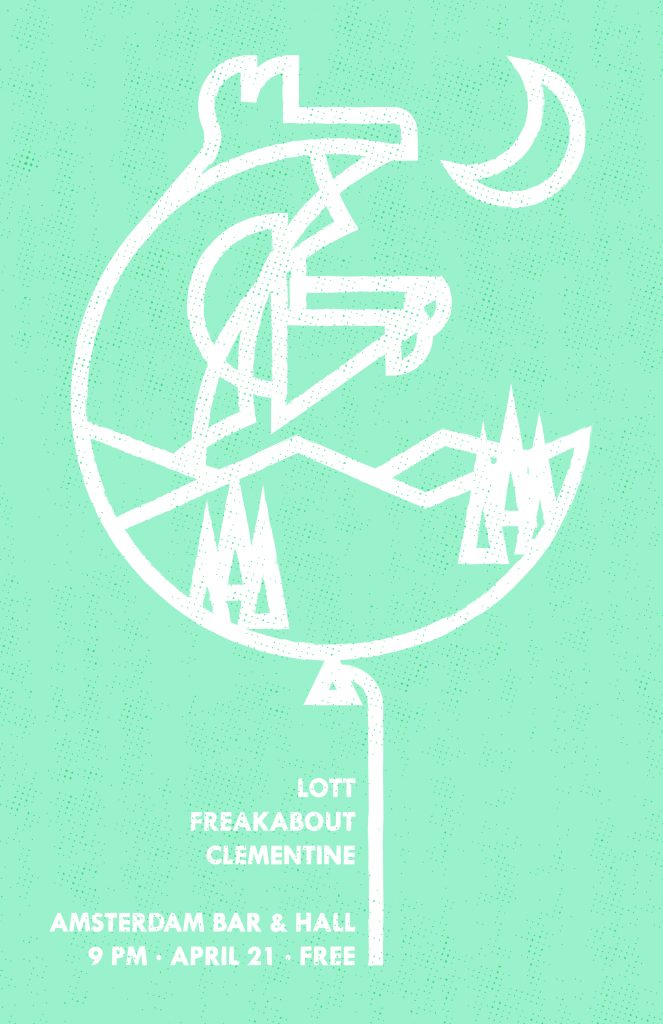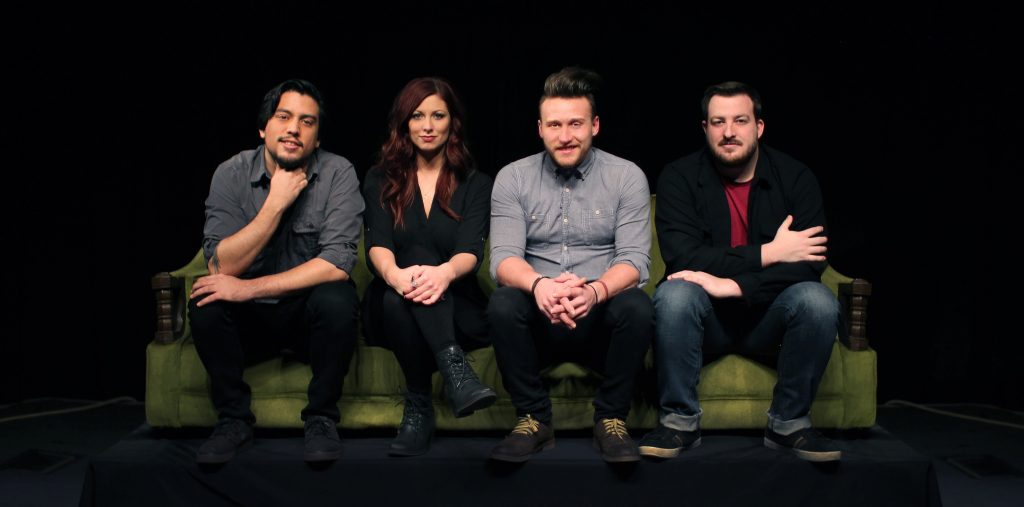 Sometimes a name perfectly sums up the personality and sound of a band. When you hear the music or see the band live, it just makes sense.
FREAKABOUT hails from the bright lights of Lincoln, NE. Migrating from all corners of the state, the band united in early 2011 and has been going full throttle ever since. Fronted by Cortney Kirby, a vocalist reminiscent of the greats of the classic rock era, the band thrusts you into a groove and doesn't let up. FREAKABOUT makes your body move with aggressive dueling guitar and bass blues-rock riffs and drumming that keeps you guessing as to what will happen next.
Guitarist Aaron Galvan, bassist Alex Drvol and drummer Zach Zoellner lock in to a ground shaking drive that makes Cortney's soulful melodies soar above and take over a room.
With their first full-length album "Don't We All" set for release in March, the band is hitting the ground running on a 20+ date album support tour.
Influences from across the music spectrum come together as the sum of their parts blend into heart-pounding rock and passion-filled lyrics that give each song a life of its own. To experience FREAKABOUT is to experience joy, fun, darkness, fear, rebellion and euphoria all at once.
It's not just a motto, it's a lifestyle: Don't freak out, FREAKABOUT!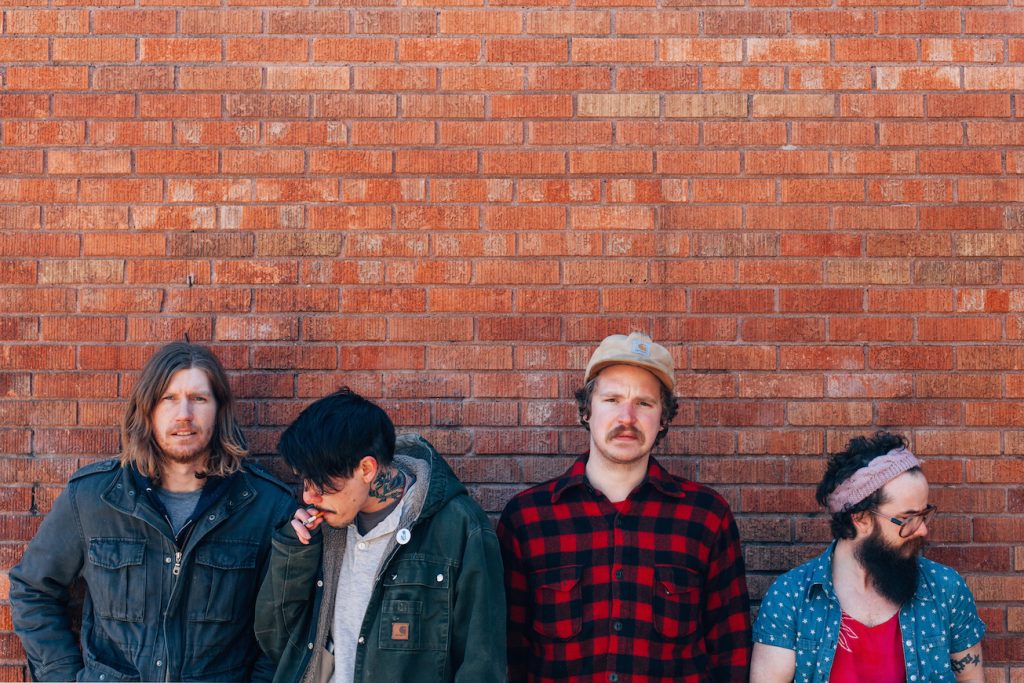 Clementine:
www.clementinempls.com
Clementine is a post­-rock group based in Minneapolis. Their debut album, "Crooked Brain" (out now on Camaraderie Records), is a compilation of clever storytelling, gritty guitar leads and dynamic themes. Clementine's live shows bring listeners right in, creating an atmosphere of accord, as if asking, "Do you feel this too?" Clementine's belief is that music is meant to be felt, not simply heard. What they feel onstage becomes visual and audible, inviting others to join the experience. "Our hope is that our expressions of personal struggle, injustice, relief, and shortcomings can be felt and experienced by people who maybe haven't been fortunate enough to have found a means of expression."
The hauntingly poetic vocals backed by growling guitars are Clementine's forte. The lyrics demand to be chanted and the melodies keep you nodding your head.
"Clementine's 'Crooked Brain' is a masterwork debut from a group that stands out among Twin Cities' bands, and is easily one of the best rock albums to come out of the Twin Cities this year." –Rift Magazine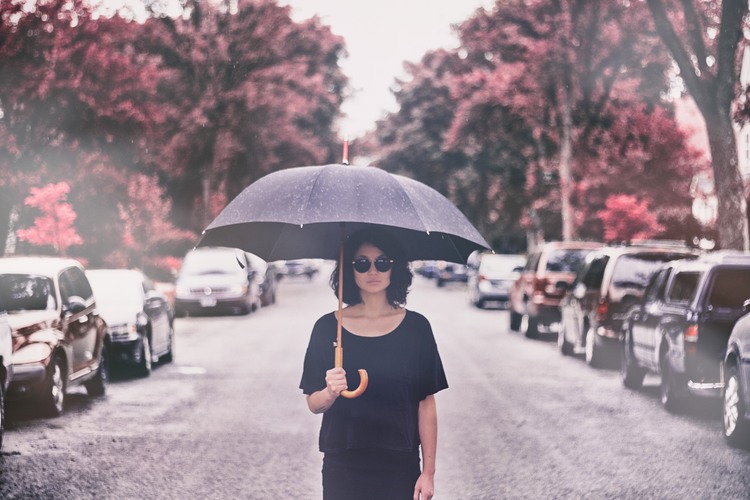 LOTT:
http://www.thehomesteadrecords.com/lott/
LOTT is the solo project of Minneapolis musician Leah Ottman (We Are The Willows, Better Bones, and batteryboy).
The core inspiration for LOTT's compositions is the Romantic Period of classical music. The chordal structures, intervals, and melodies heard throughout her songs are reminiscent of those used by Antonin Dvorak, Alexander Borodin, Pyotr Ilyich Tchaikovsky, French Impressionist composer, Maurice Ravel, and then condensed into pop songs. She explores the range on her violin by utilizing a looping pedal and similar techniques employed by looping violinist pioneers, Andrew Bird, Kishi Bashi, and Owen Pallet.
LOTT has been likened to a modern day torch singer of indie music – both in her lyrical themes and vocal styling. She has been greatly influenced by Patsy Cline's catalogue of songs about unrequited love and heartbreak.
The music project of LOTT started as a desire to express her creativity and love for the violin by merging the two worlds of classical and contemporary music. LOTT began performing publicly in early 2014. Her first single was released by The Homestead Records in August 2014. The song was recorded at The Pearl Recording Studio and engineered and mixed by Zachary Hollander, produced by Adam Levy (Honeydogs, And The Professors), mastered by Jeremiah Satterthwaite, and features instrumentalists, Eric Carranza on guitar (Hot Date, Better Bones, and batteryboy), Travis Collins on bass (We Are The Willows and Deleter), and Charlie Rudoy on drums (Carroll).
4/21/15