8PM doors ✖ Hall ✖ $10 ✖ 21+
Purchase your tickets in advance!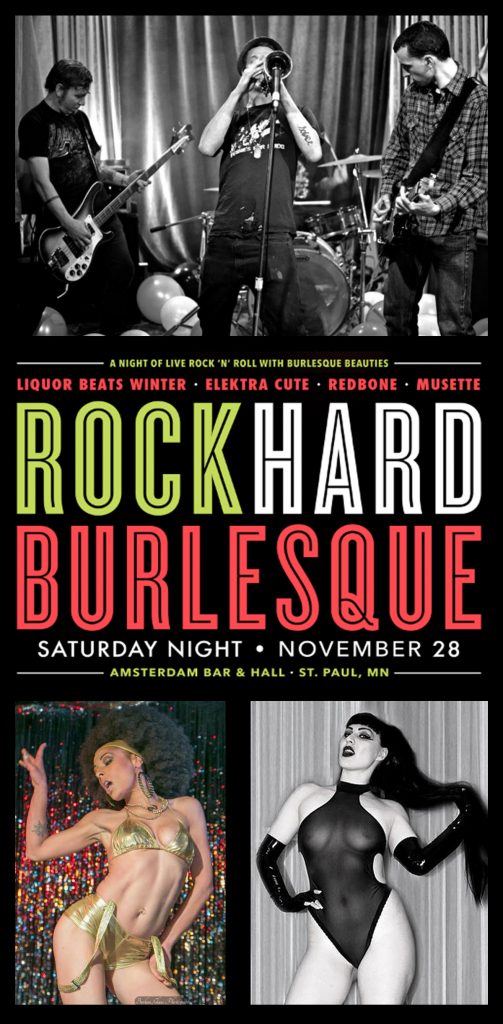 ROCK HARD BURLESQUE with the Twin Cities best burlesque acts FEATURING Liquor Beats Winter, the up and coming enigmatic 4-piece rock and roll band born in Minnesota that is equal parts punk rock pandemonium and boozy blues swagger. Burlesque feature artists include Elektra Cute, Redbone, Musette the Mistress of Mischief and the dynamic circus act, Pistol Prudence and Kistson Sass on lrya.