7:00PM Doors ✖ Hall ✖ $25.00 ADV / $27.00 DOS ✖ 18+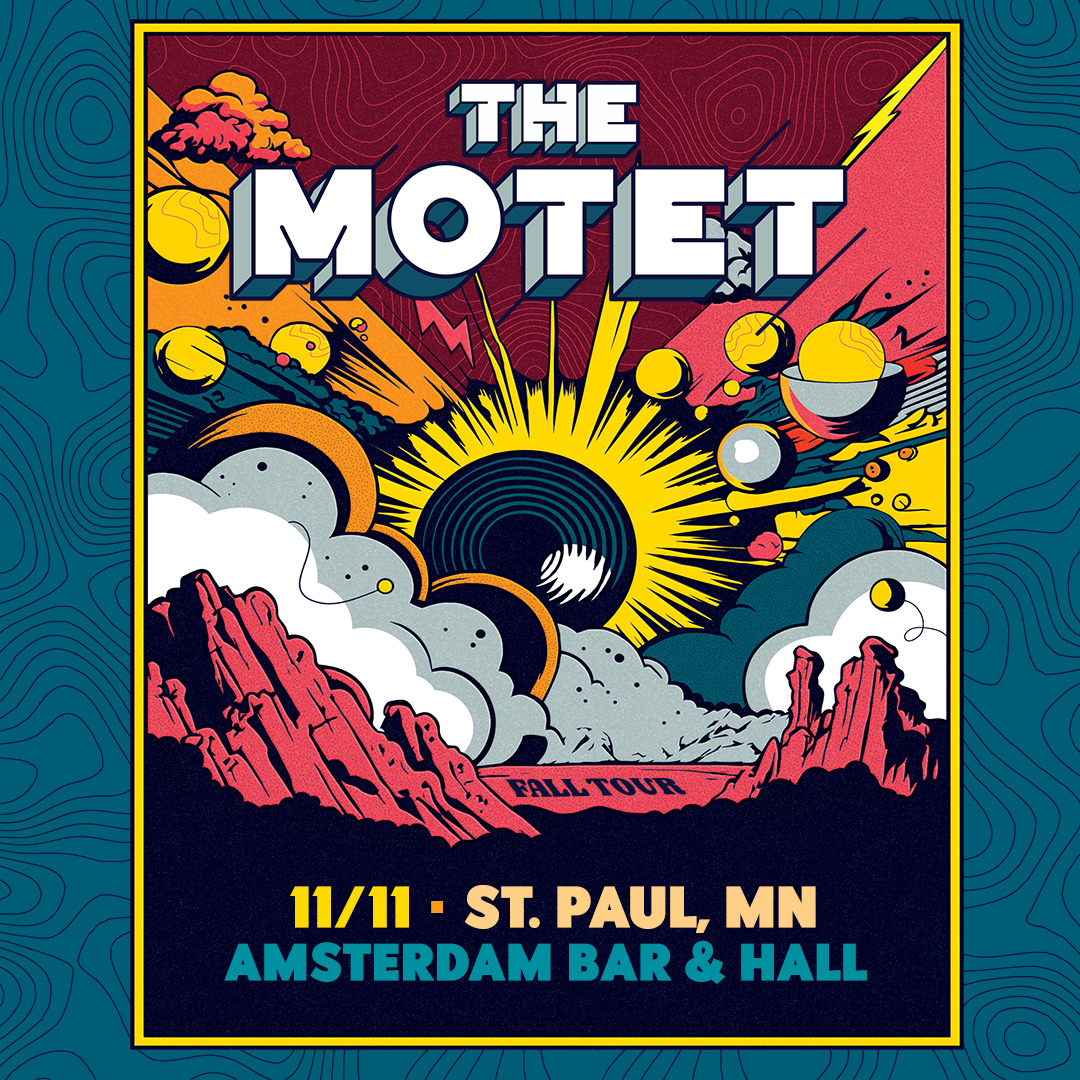 Forming over two decades ago, the funk six-piece The Motet have learned to work as an interlocking unit, with each member bolstering one another towards the best creative output. This symbiosis has led to a unique style and cohesive musical chemistry, as seen in the band's immaculate live performances and seamless blend of funk, soul, jazz, and rock. With a fervent fanbase in tow, The Motet have sold out shows across the nation, performedsix headlining slots at Red Rocksand sets at festivals such as Bonnaroo,Bottlerock, Electric Forest, Bumbershoot, Summer Camp, and High Sierra. But even after their 20+ years of accolades and recognition, the legendary outfit -composed of Dave Watts(drums), Joey Porter (keys), Garrett Sayers(bass), Drew Sayers(keys and saxophone), Ryan Jalbert (guitar), and new singer Sarah Clarke-are still exploring new sonic ideas and finding new ways to showcase each other's skill sets. The band released their 10th studio album, All Day, in January 2023-an eclectic instrumental voyagethreaded by the infectious grooves and immaculate, layered arrangements that The Motethave become known for.Now with vocal powerhouse Sarah Clarkein tow, the band continues their journey with new songs and fresh arrangements of Motetclassics.
YAM YAM formed in late 2015, coming together from playing in an assortment of local bands in central PA.  The band is inspired by 1970s soul music, New Orleans roots of jazz music, and modern/vintage funk and jam music. YAM YAM features raw instruments and captures a high-energetic sound. YAM YAM is Mike Dempsey on keys, Jason Mescia on saxophone, Xander Moppin on bass, Tom Fuller on guitar, and Tyler Fuller on drums.
The band released its debut, self-titled album in late 2018 and upon its release, it charted on Billboard Jazz Albums section at No. 17. The band has opened for Lotus, Dopapod, and Keller Williams among others, and has been featured in NepaScene, LiveForLiveMusic, TheBurg, and Burg in Focus.
The band is currently finishing up its second album, preparing for a release in 2020/2021.