6:00PM Doors ✖ Hall ✖ $20.00 ADV / $22 DOS ✖ All Ages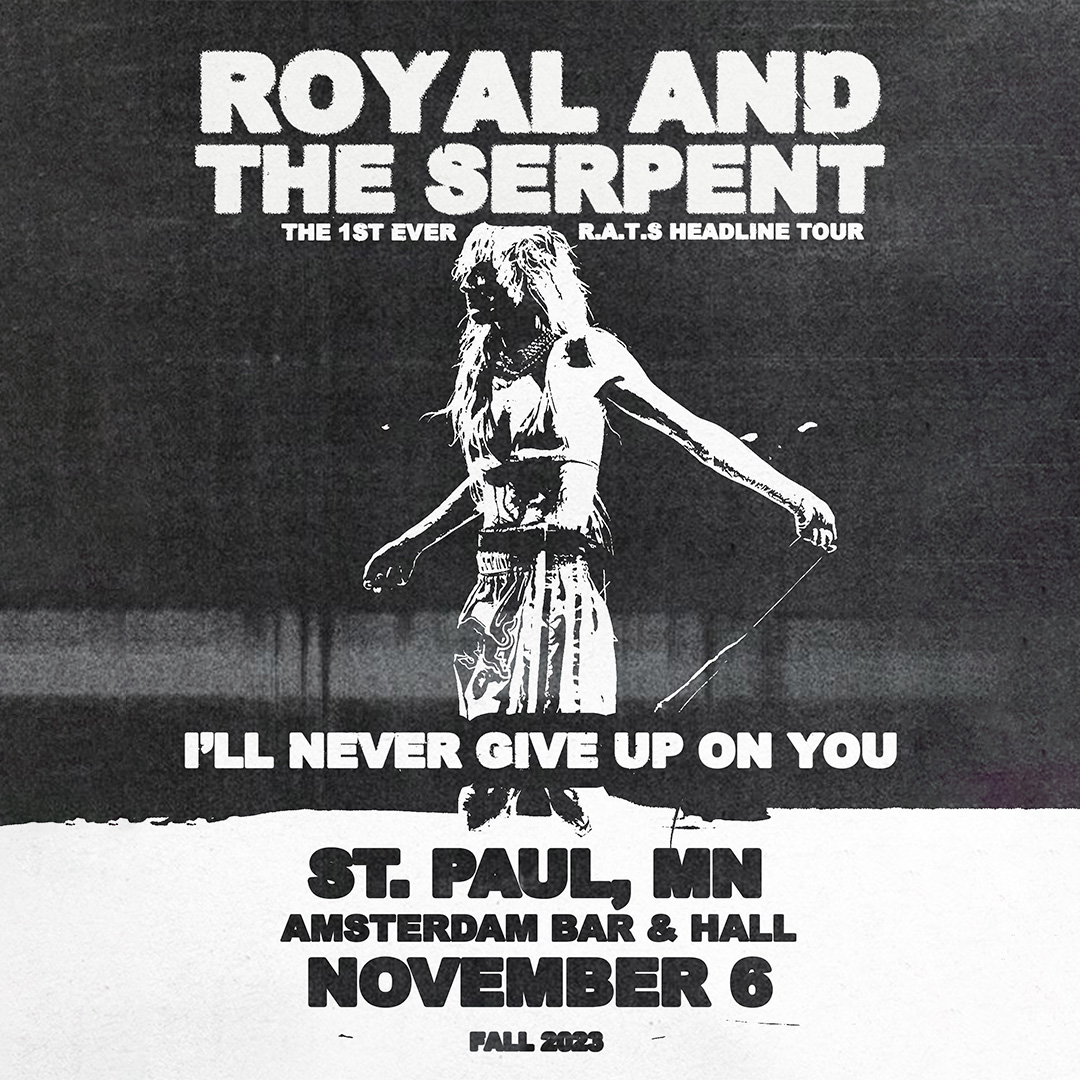 Royal & the Serpent is an artist entirely unafraid to bare the deepest and darkest parts of her psyche. After making her Atlantic Records debut with the 2020 EP, get a grip – highlighted by the RIAA Gold-certified single "Overwhelmed," which captured the chaos of sensory overload and spent 22 weeks on Billboard's "Alternative Airplay" chart – the L.A.-based singer-songwriter revealed even more of her frenetic inner world in 2022 with IF I DIED WOULD ANYONE CARE and Happiness Is An Inside Job. This Spring she released RAT TRAP I: the blueprint, kicking off a series of double-sided singles released every month. RAT TRAP 2: the burn followed in June and RAT TRAP 3: the band-aid in July, with more to come. Her unfiltered songwriting has proved wildly resonant to her ever-growing fanbase – and led to such triumphs as touring with Demi Lovato, grandson, PVRIS, and Fall Out Boy.
Originally from New Jersey, Royal started in dance and theatre, and first took up guitar at age 14, then relocated to L.A. at age 18. While working as a bartender, Royal soon started self-releasing her music, beginning with her spellbinding 2017 single "Temperance." Thanks to the buzz behind songs like 2019's "Weddings & Funerals" and "Salvador Dali" –  as well as her electrifying live show – she eventually inked a deal with Atlantic and released "Overwhelmed" in the early days of Covid lockdown.
Over the past few years, Royal has built a close-knit community of fans undeniably drawn to her one-of-a-kind balance of intense sensitivity and unruly self-possession. "The main reason I make music is that it's the best therapy I could ever ask for: the process of taking everything in my brain and putting it on paper and then singing it out loud for people is so helpful and healing for me. The idea that my own expression can affect people in positive ways is such a blessing and a gift; I don't ever take it lightly. I just want to keep telling my truth and reach as many people as I possibly can, and see where this little journey takes us."