7:00PM Doors ✖ Hall ✖ $20.00 ✖ 18+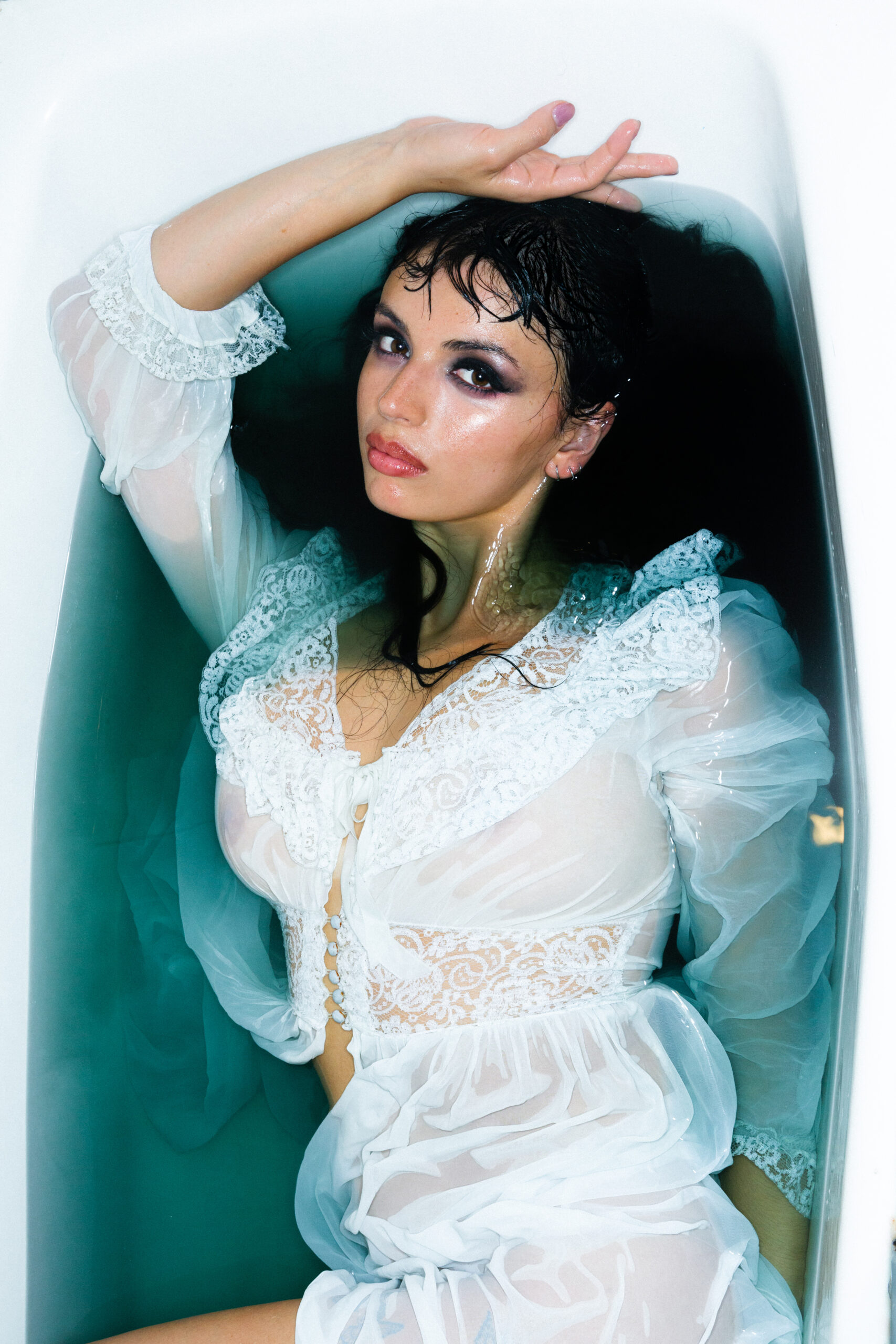 The story of Rebecca Black is one of an artist who continues to prosper without compromise.
Over the course of her trailblazing career, Rebecca Black has earned critical acclaim for her indisputable presence in pop culture. A one-woman force who's in control of her own image, Black achieves her big-budget pop sound through a DIY lens. Working independently with fellow creatives as collaborators, Black complements her slick, futuristic hits with expressive visuals that amplify her music by portraying the deeper messages of her songwriting.
Raised in a Mexican-American household, Rebecca Black was a dedicated performer and creative when she was just three years old. Growing up as a child of the internet, Black discovered much of her creative confidence through niche corners of the web from an early age. At 13, she quickly shifted from devoted musical theatre kid to viral sensation: Black's 2011 hit "Friday" was viewed by more than 150 million people worldwide and became the fastest-growing song and video that year. Now with a RIAA Gold certification, a YouTube No. 1, and a Teen Choice Award ("Choice Web Star") to her name, the 10th anniversary of "Friday" saw the release of 2021's internet-breaking remix featuring Dorian Electra, Big Freedia, and 3OH!3, commemorating her rebirth as a modern music icon.
An undisputed icon of underground music, fashion, and queer art scenes, Rebecca Black's wide-ranging creative output is unstoppable. 2022 continued to prove her status as an iconic queer creator: amid collabs with Slayyyter, MØ, bbno$, and more, Black released her first project "Rebecca Black Was Here" which led to performances at the GLAAD Awards and a broadcast appearance on Tamron Hall and landed the 'Self-Released Best Record of the Year' nomination at Ai2M's Liberia Awards.
In November 2022, the queer-celebrated creator unleashed a new single and the first offering from Let Her Burn, her forthcoming debut album: "Crumbs" sees Rebecca explore the vulnerability she's felt in finding balance with submission, dominance, and sexuality. The project continues to present new layers of Rebecca's musical versatility. Her second release "Look At You" showcases an intimate and emotional ballad highlighting the complex feelings within friendships, which showcases a new side from the hypnotic, electro-pop sound Rebecca has become notable for.
Beyond the music, the singer, songwriter, and creator advocates for anti-bullying, mental health initiatives, and the LGBTQ+ community, making a difference for her audience through partnerships with the AdCouncil, GLAAD, and Best Buddies. One year after coming out, Rebecca Black proudly received the honor of joining Variety's Power of Pride 2021 list. Nearly a decade since her iconic cameo in Katy Perry's video for "Last Friday Night," Black also continues to make pop-culture appearances in videos for Blu de Tiger, Amy Allen, and more.
As she enters a career-defining new era, Rebecca Black is poised to impact the global landscape of pop as a multi-dimensional artist. In 2022, Black embarked on her sold-out debut headline tours in North America and Europe, followed by a packed DJ set at Coachella and appearances at Pride festivals in Los Angeles, Chicago, and several other cities. Seamlessly bridging the underground and the mainstream with her new sound, Rebecca Black proves she's one of the most adaptable, exciting pop artists of our time.