7PM Doors ✖ Hall ✖ $20 ✖ 18+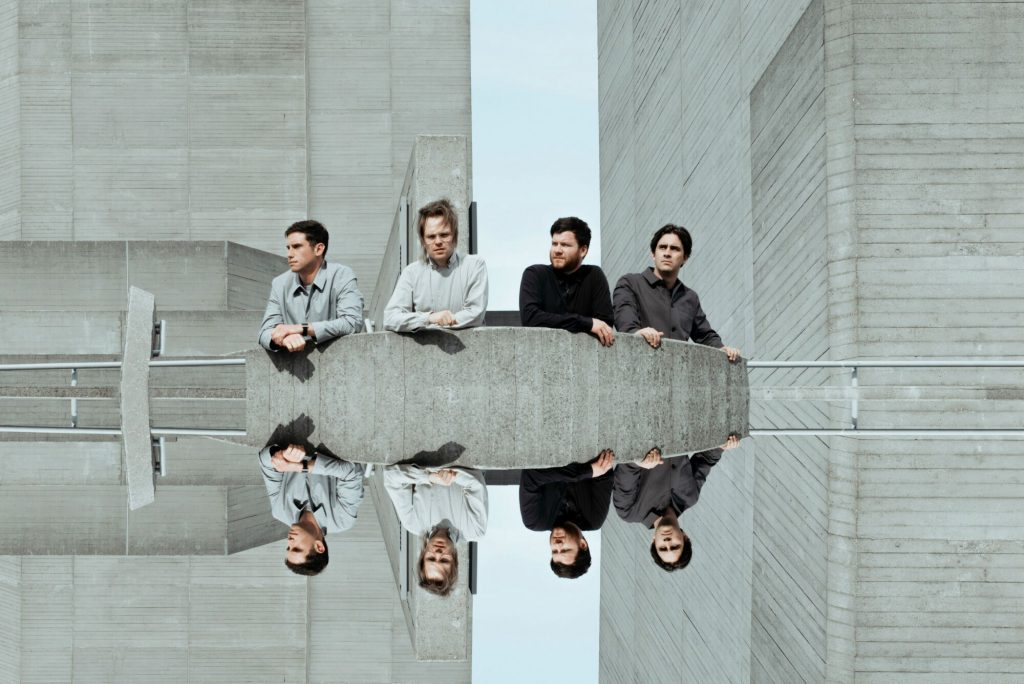 Post-hardcore outfit Enter Shikari formed in Hertfordshire, England in 2003. Founded from the remnants of the group Hybryd, the line-up comprises of vocalist Rou Reynolds, guitarist Liam 'Rory' Clewlow, bassist Chris Batten, and drummer Rob Rolfe. In June 2003 Enter Shikari issued the demo EP Nodding Acquaintance, which they sold at gigs and via their website. The success of two additional self-released EPs Sorry, You're Not a Winner and 2004's Anything Can Happen in the Next Half Hour further developed their growing fan base and cemented the band's decision to go it alone, rejecting the overtures of major labels.
In 2006 as Enter Shikari continued their relentless live schedule, the group founded its own record label, Ambush Reality, and issued the digital-only single 'Mothership', which was named Single of the Week by Apple's iTunes retail storefront. By the end of the year, Enter Shikari were just the second unsigned band to sell out the famed London Astoria. In March 2007 they issued their first proper LP Take to the Skies, which entered the UK Top 5 on the strength of the smash single 'Anything Can Happen in the Next Half Hour'.
In April of 2009 the single 'Juggernauts' announced the coming of their second album Common Dreads, which appeared in June of that year. The band set out on tour at home and abroad before settling down in Bangkok, Thailand to work on new material with producer (and former SikTh guitarist) Dan Weller in 2011. Their third album A Flash Flood of Colour, was released in early 2012, entering the UK Top 5. The band released their fourth studio album The Mindsweep almost exactly three years to the day after A Flash Flood of Colour with first single 'The Mindsweep' released in January 2015.
In fifth album The Spark, released in September 2017, Enter Shikari have written a soundtrack to our tumultuous world; a record for everyone who's filled with frustration, but hasn't lost the capacity for hope. "The spark is a new connection, a new beginning," says Rou. "It can be short and insignificant, but it can create something so significant. The spark is that light at the end of the tunnel – when everything seems to be falling apart, but you're able to see some sort of path out of the dark." Produced by David Kosten (Everything Everything, Bat For Lashes), it's Shikari's most melodic album, invigorated by the energy they felt as a band after a sold-out 2016 arena tour, and one that will see them break beyond punk to be recognized as a great British band in a lineage spanning The Beatles via Pink Floyd and Joy Division to Blur. "We're here to disgrace that list or be embraced into that list, I haven't decided which yet," Rou grins.
In every sense of the word. This autumn, Enter Shikari will repeat a feat they mastered with 2015's The Mindsweep and head out on a full tour of UK arenas. On The Spark, Rou's lyrics find him at his most enlightened, honest and inspiring. And Shikari are still growing too, 18 years into a storied career. They've had the same line-up since they formed as schoolfriends in 1999 (under the name Hybryd), and have been working relentlessly ever since. "I don't know if Enter Shikari would feel like Enter Shikari if one of us left or was replaced," says Rou, overflowing with praise for his bandmates' work on the record. "There's just such a dynamic between the four of us." It's the dynamic of a great British band.