6:00PM Doors ✖ Hall ✖ $25.00 ✖ All Ages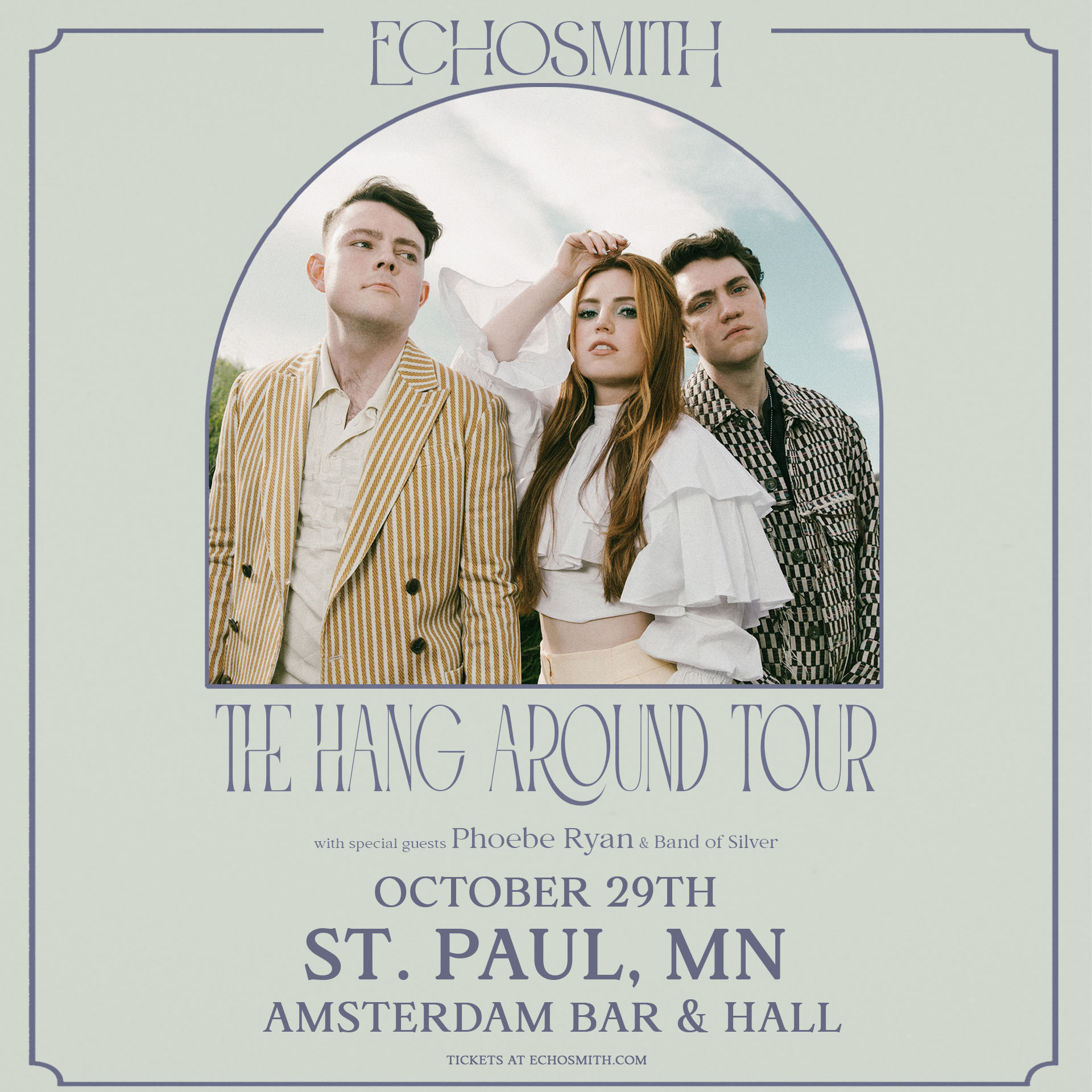 Multi-platinum trio Echosmith — siblings Sydney, Noah, and Graham Sierota —transpose their collective growth into vibrant and vulnerable alternative pop anthems. Their signature songcraft blossoms on the group's 2022 single "Hang Around," the introduction to a new and exciting era for the band. Inspired by their individual personal growth and their passion for making music together, Echosmith found themselves going back to their roots. With an undeniable indie spirit, indelible melodies, and full creative control, Echosmith is embarking on a new chapter in what has already been an incredibly impressive career.
Echosmith's stardom skyrocketed as they came of age together as both a family and a band with a mission to spread love, positivity, and self-acceptance. They cemented themselves as an inescapable presence in music and pop culture with their triple-platinum hit "Cool Kids" and their double-platinum single "Bright" as their full-length debut, Talking Dreams, went gold. Simultaneously, Sydney stood out as a positive cultural force, whether acting as a brand ambassador for Coach, designing a line for Hollister, or duetting on stage with Taylor Swift. They scored another hit with their bold, synth-driven single "Over My Head," joined for King & Country on the powerful hit "God Only Knows" (Timbaland Remix), and released their acclaimed sophomore album Lonely Generation in 2020. Along the way, the trio has garnered over 1 billion streams, captivated crowds worldwide, toured with twenty one pilots, Pentatonix, and Owl City, collaborated with Steve Aoki, Zedd, For King & Country, Audien, Hunter Hayes, and Mat Kearney, earned major media praise, and performed on numerous national TV shows including Live with Kelly & Ryan, The Tonight Show Starring Jimmy Fallon, The Ellen DeGeneres Show, TODAY, Late Night with Seth Meyers, The Late Late Show with James Corden and Artists Den.