7:00PM Doors ✖ Hall ✖ $20.00 ADV / $22.00 DOS ✖ 18+
NOTE: For this show only, we will be allowing underage persons to attend age-limited events if they are accompanied by their own parent or legal guardian with proof of guardianship. Parents will not be able to consume alcoholic beverages during the event, and should not consume alcoholic beverages before attending.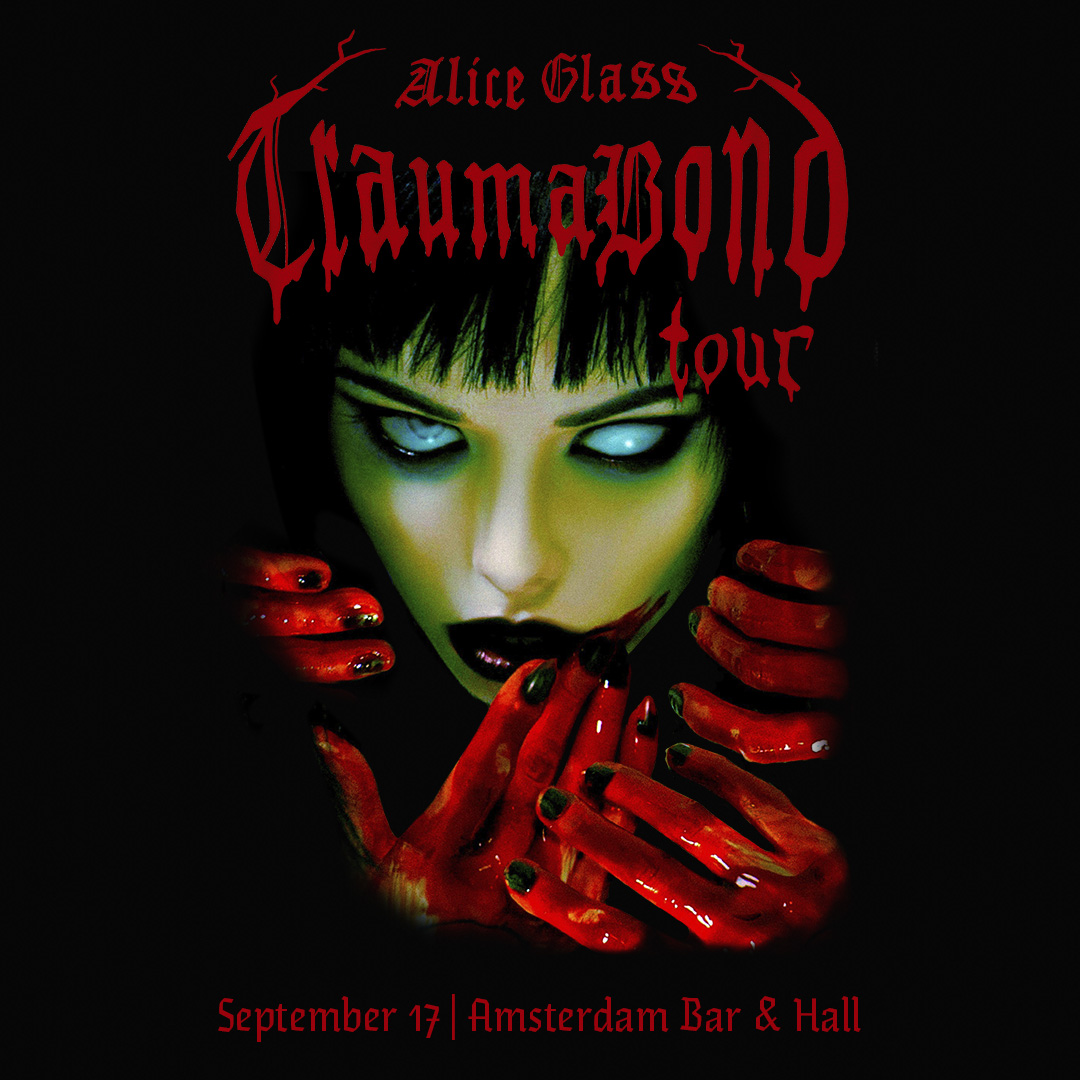 Alice Glass is one of the most recognizable and singular voices in the last decade of electronic pop, leaving an unmistakable mark on the genre with her versatile ability to go from an eerie lilt to an absolute roar. As one-half of Crystal Castles, she received critical acclaim internationally including NME's John Peel Award For Innovation in Music in 2011 as well as receiving a Best New Album designation from Pitchfork. Glass has captivated audiences across the globe with her intense, in-your-face performance style, and she's also been featured in fashion campaigns by Alexander McQueen among other notable designers. In October of 2014, Glass left Crystal Castles and eventually went public about the abusive treatment that she survived while in the band; following her debut solo single "Stillbirth" in 2015, Glass released a self-titled EP in 2017 and has kept a steady flow of single and remix releases since. She has toured extensively, built herself as a rising dj, and released her debut solo album, PREY//IV in early 2022.