6PM Doors ✖ Hall ✖ $8 ADV/$10 DOS ✖ 18+
Purchase your tickets in advance online or at Amsterdam Bar & Hall or Electric Fetus!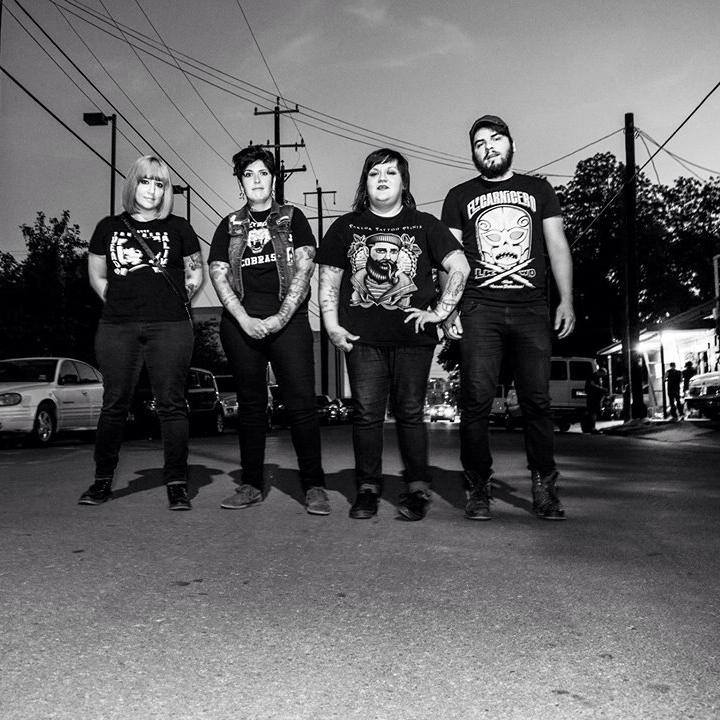 FEA
O, the band bio. Well this is how the story goes….. Girl In A Coma decided to take a small break so Nina could put out a really rad solo record. Jenn and Phanie thought , " Now that we have some time let's start a dirty messy punk band! ". Guitar players came and went and they ended up with a boy named Aaron. Singers came and went and they ended up with a gal named Letty. Recently signed to Joan Jett's Blackheart Records. Download free song now at blackheart.com/fea
Bruise Violet
It all started with a room.
No seriously, the girls were all just sitting together on computers while Emily just stated "You guys wanna start a band?" and the rest was history.
Together with their powerful vocals and loud licks, they form Bruise Violet. And with the influences of Babes in Toyland, Bikini Kill (and many others), they're kicking ass and taking names. Revolution Girl Style.
9/13/15