8PM Doors ✖ 8:30PM Show ✖ Hall ✖ $8 ADV / $10 DOS ✖ 21+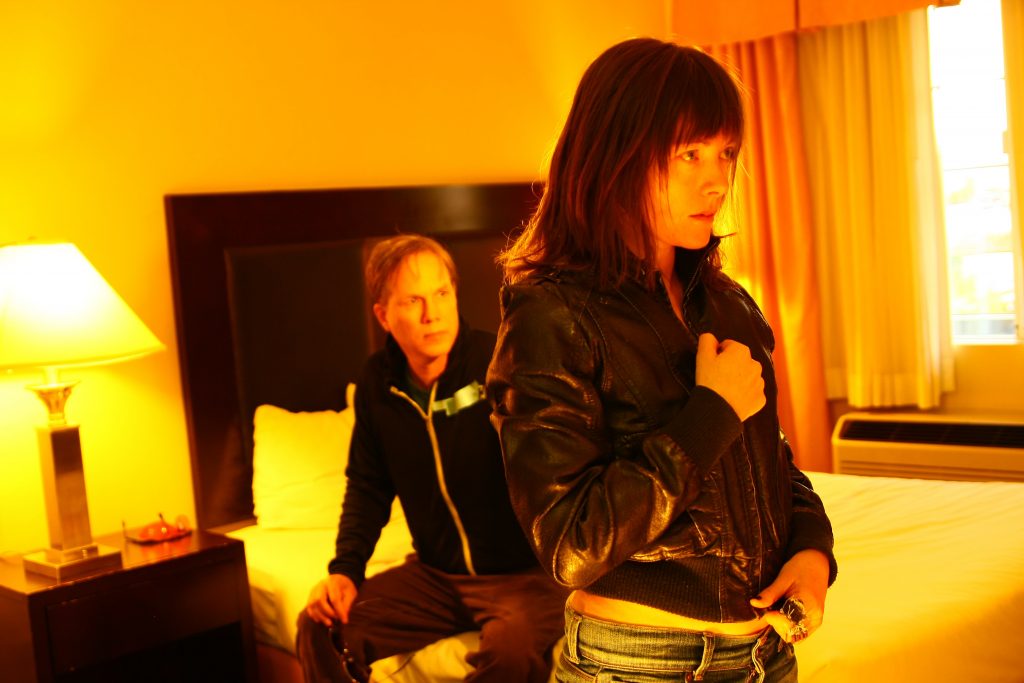 DETECTIVE (DTCV) was born late at night at a party in the Hollywood Hills mansion of a film producer, where novelist, screenwriter and guitarist James Greer met Lola G., French dilettante in the L.A. stoner/garage scene.
Uninterested in mingling with celebrities and bored with the dildo collection in the living room, Lola and James started a conversation about Super-Fuzz pedals and decided to form a band, named DETECTIVE after a Godard film and later shortened to DTCV to avoid confusion with homicide news on the Internet.
With both Lola and James as songwriters and multi-instrumentalists, DTCV quickly had enough songs to record several albums. A first EP, BASKET OF MASKS, was recorded in the Oakland warehouse of garage prodigy Greg Ashley (The Gris-Gris, King Khan), followed by the album HOWEVER STRANGE released on Burger Records in 2012.
After a year of touring, they released HILARIOUS HEAVEN (Xemu Records, 2013), an ambitious double album recorded by stoner legend Steve Kille of Dead Meadow. Later that year, a radical life change and desire to escape the domesticated world took them to the Mojave desert, where they settled in a Joshua Tree cabin and now live as desert hermits.
Desert life inspired the album UPTIME! which came out on Xemu and Lolipop Records (cassette) following THE EARLY YEAR, a comp of their early EPs/singles released by Mock Records in 2014.
In 2015, while listening to Clifton Chenier's French Zydeco and the Nouvelle-Vague-inspired Brian Jonestown Massacre album Musique de film imaginé, Lola felt an urge to write songs in her native tongue and a new album CONFUSION MODERNE was recorded with psych guru Joel Jerome.
Entirely written in French, CONFUSION MODERNE comes out in France via the underground collective La Souterraine in February 2016 and will be released later in the year by Xemu and Lolipop Records. DTCV will tour most of 2016 in support of the new album, starting with a European tour late February.
"Superheater have the 90s elements, the 00's elements, and then add in a few Brit-pop sort of touches, a few Nirvana-isms, a few proto-metal caveman riffs, and a general "alt-rock" sheen…they can offer up a few different influences and still come out the other side with something catchy and something that harkens back to touchstones"
09/08/2016