9PM ✖ Bar ✖ Free ✖ 21+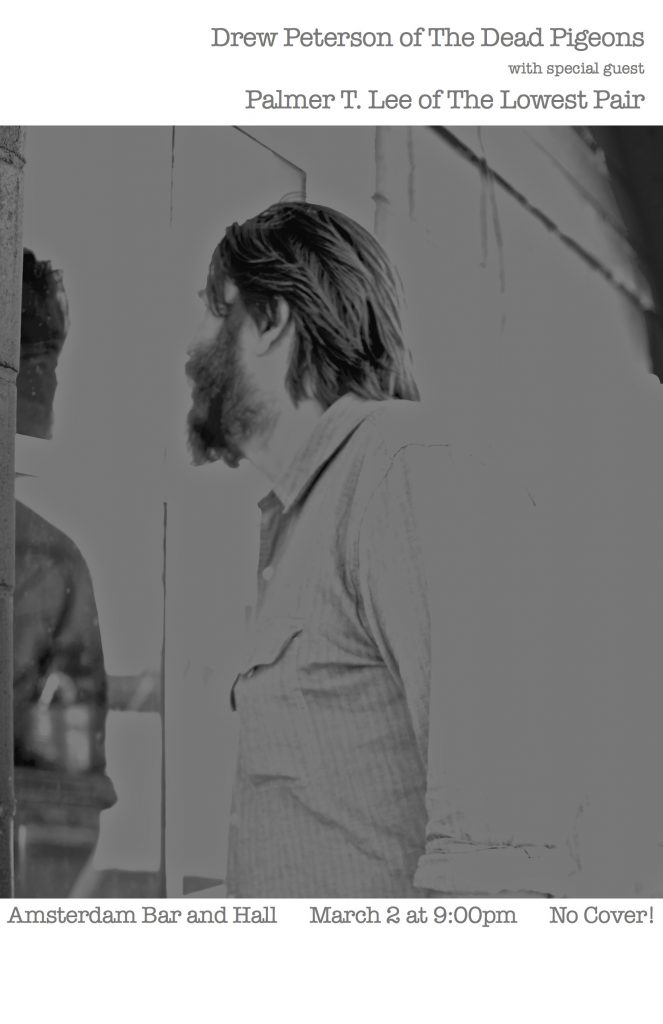 Drew Peterson, legendary West Bank singer-songwriter, has relaunched his Minneapolis based Americana solo act. This latest project, which is songwriter heavy, with splashes of piedmont blues and americana roots tunes, includes vocals, guitar/banjo, and often percussion (Daryn Christenson).
With over 20 years of work in the music scene, Peterson has been the frontman of
three successful projects: The Dead Pigeons, Forty Watt Bulb, as well as his solo career. His 2015 season included over 150 shows in New Mexico, California, Iowa, Michigan, Wisconsin, and Minnesota, and included The Minnesota Bluegrass and Old-Time Music Festival, Hiawatha Festival, Porcupine Mountains Music Festival, Boats and Bluegrass, Door County Beer Festival, First Avenue, among many others.
This relaunch is pleasing to the ears and good for the soul. The year is shaping up wonderfully with a new album in the works and a chunk of great shows on the calendar.