7PM Doors ✖ Hall ✖ $7 ✖ 18+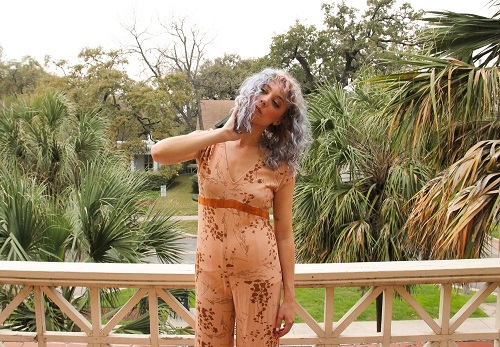 DOSSEY is the electro-pop alter-ego of artist/songwriter/enigma Sarah Dossey, who is also a member of Austin-based folk/bluegrass outfits The Reliques and Indian & The Jones.
A true Austin original, DOSSEY got her start playing her unique brand of electronic pop for the club crowd at Swan Dive, a local club known for cultivating local indie pop, electronic and dance artists. It was from that stage that DOSSEY truly honed her sound and stage presence – partnering soaring pop melodies with hard-hitting analog and digital synths over a tasty bed of vintage 808 beats.
DOSSEY has been featured as a New & Noteable artist on Noisetrade, an artist of the month on Altarwork, and has performed with Gungor, Beautiful Eulogy, Levi the Poet. She was also nominated for Deli Magazine's Best of Austin poll in February of 2017.
DOSSEY's sophomore effort, an EP called "Electric," releases on April 10, 2017.
Lady Lark is a Minneapolis artist with a sound reminiscent of 90's R&B and Classic Pop. She transports you back to roller skates and your favorite radio mix tapes. Her songs are contagious and blend two decades of pop, soul, dance, and funk into a sexy package.
Mayda: 4'10 ft and fit to slap some funk and attitude in some pop face! This young Korean American pop artist hails from Minneapolis, MN. After a summer of touring the Midwest, Europe, and South Korea, MAYDA is just released her second full length album entitled, Tusks in Furs with the help of world-class drummer, Michael Bland, DJ Chris Neviator, Sonny Thompson, and Tommy Barbarella (Prince, Soul Asylum, Nick Jonas & the Administration…). Teaming up once again with producer, Bland and company, the album will continue the new brand of funk pop that remains to be a mystery to name yet rightfully belongs to the self-taught songstress herself.