7PM Doors ✖ Hall ✖ $20✖ 21+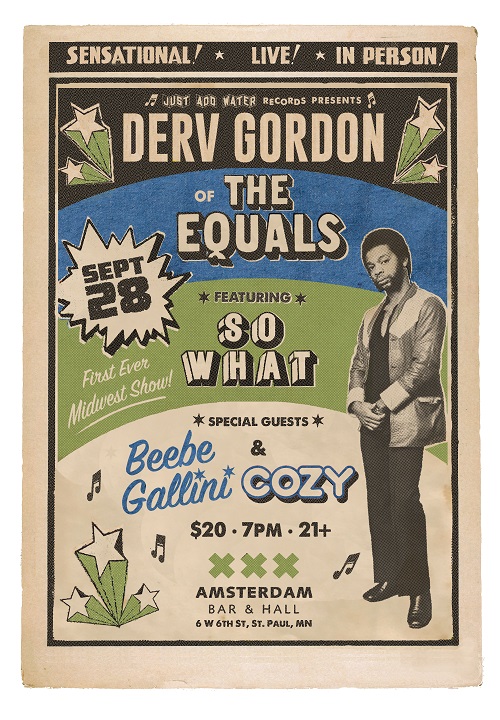 The Equals are best known for their huge 1968 smash hit "Baby Come Back". Other well-known songs by The Equals include "I Get So Excited", "Black Skin Blue Eyed Boys" and "Police On My Back", which many discovered via The Clash's cover version. Many current acts have been heavily influenced by The Equals, including Ty Segall, who recently covered their single "Diversion".
The Equals were a pioneering mixed race group that never performed in The United States, though they were extremely popular in countries such as Germany and The Netherlands, as well as their home in The United Kingdom. While their best known member is Eddy Grant (who as a solo artist hit big with "Electric Avenue"), 
Derv
 Gordon has
always been their lead singer.
Derv
 made his first ever U.S. appearance earlier this year, performing to a sold out crowd at The Elbo Room in San Francisco. As with that performance, he will backed by a fantastic Bay Area band, So What, who themselves owe a huge musical debt to The Equals. So What has just released their pulsating debut album, "Hard Gum" on Just Add Water Records. Bandleader Jason Duncan is also currently working on the
first ever Equals biography.