8:30PM Doors ✖ Hall ✖ $7 ✖ 18+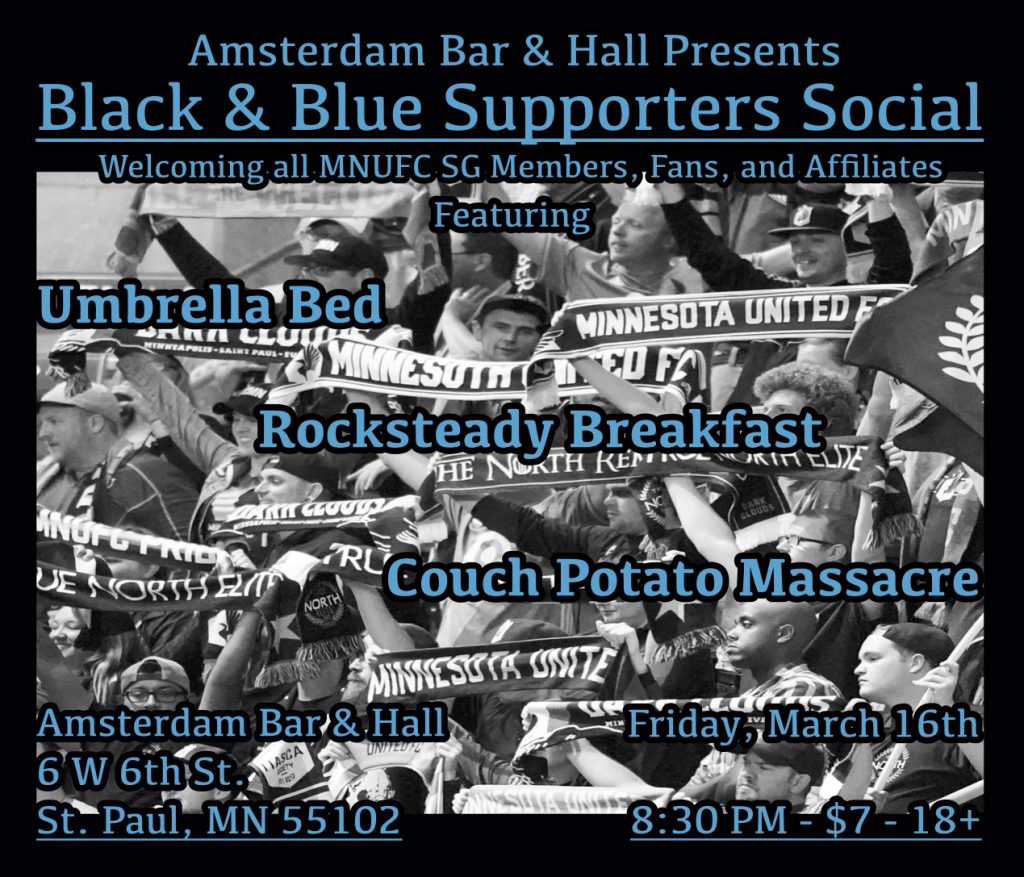 2018 Pre-season social event welcoming all MNUFC and Chicago Fire Supporter Groups, fans, and affiliates. Get to know your SGs that bring you the full 90 minutes of excitement on matchday.
Umbrella Bed
"Bizarrely this 8 piece have remained one of the USA's hidden ska gems over the years as across 5 excellent album releases they have built up a great catalogue of cracking 2 tone material. This trend certainly continues on Umbrella Bed's fab new "Refill" EP on German label Black Butcher Records with 5 more great tunes! If you are a 2 tone fan looking for something new & enjoyable, give these guys & gals a listen! Not to be missed…………. " — Do The Dog Music
For more info, visit: https://www.umbrellabed.com/bio
Rocksteady Breakfast
Ska, Punk, DrunkSteady
Lando Fuller: Bass/Vocals
Professor Gil: Keyboards/Vocals
Luckas Barnes: Guitar/Vocals
Abraham Ponce: Guitar
Francis James: Trombone
Adriano Velasquez: Trumpet
Damy J. Vega Leiva: Drums
For more info, visit: https://rocksteadybreakfast.com/
Couch Potato Massacre… for when you really need a short catchy song about 80's movies, professional wrestlers, and cartoons.